This post may contain affiliate links. Read our disclosure page for full details.
Hiking is one of our favorite ways to get moving and explore the outdoors. If the same is true of you, you'll know that hiking can involve a lot of gear. Not all of it is necessary, especially if you're just starting out. But as you grow in your love of hiking and your frequency of hitting the trail, you're likely to amass a collection of hiking equipment you can't live without.
Of course, items like hiking boots are very personal to the wearer and usually need to be selected individually and carefully. But what about when you're looking for gifts for hikers? You want to choose items that your trail-loving friend not only will get a lot of use out of but will really love.
While some items may be more challenging to pick for others (hiking clothing, boots, etc.) there are tons of products that are extremely useful no matter a hiker's style or preferences. These things make ideal gift ideas for hikers because they are practical products that any hiker would appreciate.
In addition to these sensible gear items and hiking accessories, on our list you'll also find some downright fun gift ideas for outdoor lovers. When they're not out exploring the woods, camping lakeside, or enjoying beautiful Mother Nature, these lovely pieces can decorate their home, hold their treasured hiking memories, and much more.
Gear for the Trail
The first and most logical idea for a hiking gift is something your friend can use while on the trail. They'll be grateful for a beneficial gift that helps them enjoy one of their favorite hobbies.
Backpacks
Our first stop is in the realm of backpacks. Every hiker needs a backpack to carry along their gear essentials on a hike. This is true even for short hikes; after all, you need to bring along some water no matter what the length of your hike.
For day hikes that don't require a massive amount of equipment, a daypack is the way to go. These are small, lightweight backpacks that provide versatility for a variety of outdoor adventures. Ideally, a daypack should also be durable and high-quality. Hikers want their packs to last for a long time and go the distance, even in the face of tough conditions.
It's possible that the hiker you're shopping for already has some kind of pack they use regularly when hiking. But that's fine! It's always great to have a spare, and depending on the specific hiking planned, hikers like to have options for bag weight and capacity. So they'll definitely get use out of this item.
One of the most popular hiking daypacks on Amazon is this Venture Pal 25L pack. This is a pack at a really affordable price point, which is definitely a bonus. But perhaps its best feature is that it can roll up and reduce down to a super small size. This means it can fit inside of another bag or in your suitcase. This portability is great for someone going hiking while on a trip. The backpack has padded shoulder straps, and reviewers report it is comfortable and easy to wear. Hikers will also appreciate that the Venture Pal backpack has two well-sized side pockets that will snugly hold two water bottles. And as a gift giver, you can choose from half a dozen color options for the bag.
There are lots of stellar options for daypacks, including this one from the trusted Osprey brand or this hardcore waterproof one, slightly larger at 40L.
For a larger review of travel backpacks, check out our post on packs suitable for backpacking Europe. These are great for trips of a few weeks or longer, but also can be ideal for longer, more complex hiking and camping trips.
Useful Hiking Equipment
Here's where you're sure to find something that the hiker in your life can use. Or, if you're a hiker, why not buy a little gift for yourself? Go on, you deserve it!
Hydration
Staying well-watered is key for hikers. Unfortunately, water gets heavy to carry. (Have you tried toting gallon jugs on your back? It isn't fun!)
Outdoor gear companies have developed dozens of solutions, fortunately. The most obvious of these is the water reservoir or hydration bladder. These secure, leak-proof packs sit in the hiker's backpack and provide access to hydration at any time. Bladders come in all sizes, but 3L is a good place to start.
The Homitt Upgrade Hydration Bladder carries 3L of that sweet, sweet H20, and fits in a backpack comfortably. The long straw makes it easy for the hiker to hydrate while on the trail, and refilling is a breeze, too, with a large wide-mouth opening. Another option worth considering is the Platypus Hoser Hands-Free Hydration System Reservoir. Available in various sizes, this is a sleek hydration system designed to make hands-free drinking easier. Many lightweight daypacks now come with a hydration bladder included, too. So you can combine your gifts with an option such as this one.
You can also consider gifting a LifeStraw to the hiker in your life. These remarkable personal filtration systems could prove lifesaving in an emergency. The LifeStraw turns dirty or questionable water into filtered water that's safe to drink, by removing 99.999999% of waterborne bacteria, 99.999% of waterborne parasites, and microplastics. The LifeStraw is also long-lasting, rated to filter approximately 1,000 gallons of water during its lifetime.
Navigation
If you're shopping for gifts for a hiker, chances are good that they already own a lot of essential hiking gear. Navigation equipment is one thing that every smart hiker should not be without. They may already have a compass they hike with, but if not, a good compass never goes out of style. This is an affordable hiking gift that could also provide extra security and safety. Here are a few good options for hiking compasses:
SharpSurvival Best Camping Survival Compass (this one glows in the dark)
Eyeskey Waterproof Multifunctional Military Aluminum Alloy Compass with Inclinometer (a little more high tech)
Brunton – TruArc 3 – Base Plate Compass (solid and reliable)
A compass and map are essential, but to help hikers navigate the terrain right in front of them, every hiker should have the proper equipment ready for when darkness falls. A headlamp is a great tool for just this purpose. This one is extremely lightweight and could be useful for nighttime running as well. It's also versatile and has different settings for brightness, as well as a red light option.
For the serious hiker, here's a fantastic gift option: the Garmin Foretrex 401 Waterproof Hiking GPS. This wearable GPS will ensure adventurers have an accurate map of their path displayed onscreen. This item is 3-in-1: a high-sensitivity waterproof GPS receiver, an electronic compass, and a barometric altimeter.
]The item provides total control over understanding your position on the trail. You can use the TracBack feature to help you follow your previous trail exactly, so you can get back to where you started from without issue. With 17 hours of battery life, there's no worry about lack of power. And best of all, you can send data wirelessly to another device. This can provide you with accurate logs of your hiking activities, but also has excellent potential safety ramifications.

Binoculars are another excellent gift for hikers or outdoor lovers. Whether your gift recipient is into wildlife spotting, bird watching, or just wants a great tool to add to their pack, binoculars are a welcome addition. Check out this guide to the best binoculars out there to help you pick out the perfect pair.
Survival Essentials
It's not always fun to think about things going wrong in the great outdoors, but wise hikers and adventurers are always prepared! Help your hiking friend or loved one be ready for anything with a survival-focused gift.
An all-in-one survival kit is a great purchase. It's also just an excellent gift for anyone who loves the outdoors, preparedness, or playing with gadgets. I gave one to both Nathan and to my brother-in-law for Christmas, and they both loved them. This is the survival kit I got for Nathan. It has a dozen or more accessories, including a 'survival knife' which I can assure you he really geeked out over. 🙂
Survival kits like this are lightweight and compact and super easy to just toss in a daypack on the way out to an adventure. You can also store one in your car for roadside emergency situations.
If you want to buy a gift that's really, really compact, consider the A2S Protection Paracord Bracelet K2-Peak – Survival Gear Kit with Embedded Compass, Fire Starter, Emergency Knife & Whistle. Yes, all that comes in a wearable bracelet, and it's surprisingly not very chunky. I'm definitely going to invest in a pair of these for us, and good news, they are incredibly affordable on Amazon.
In addition to a survival kit, a well-stocked First Aid Kit is essential.
Hiking + Camping Gift Ideas
This collection of items is a crossover of things that would benefit both hikers and campers. (Pssst: even more camping gifts are listed here). These two activities often go hand-in-hand, so why not give something that will offer tons of benefit—on the trail or at the campsite.
Know a National Park lover? This list of gift ideas would be great for them!
Some of the best gifts to receive as an outdoorsy person are those having to do with food. Who wouldn't want something to help them make yummy food more easily while in the outdoors? The Jetboil Flash Personal Cooking System is something we're ready to add to our own list of outdoor essentials. Several friends have recommended this awesome tool. Compact and incredibly efficient, the Jetboil Flash can boil 2 cups of water in under 2 minutes. You can connect other Jetboil items as well, so it's not just for boiling water, it can also allow you to quickly prepare full meals. Other attachments you might want to consider include the Jetboil 1.5 Liter FluxRing Cooking Pot and the Jetboil FluxRing Fry Pan.
Does the hiker in your life like a daily cup of coffee? This on-the-go, portable espresso machine is top-quality. Whether off for a camping weekend in the wilderness or an early-morning hike, this item is certain to be much appreciated as a gift.
Food + drink are essential, but it's also nice to be comfortable while you're hiking. Could your gift recipient use rechargeable hand warmers? This item is ideal for cold-weather hikers, like us living in wintry Vermont!
Surprise, these carry with you hand warmers are also portable power banks! This means you can not only keep your hands toasty warm, but you can juice up your devices when you're on an adventure. Give your smartphone a full charge so you can keep grabbing awesome snapshots on the trail.
Fun Gift Ideas for Hikers
Memory Making
Ok, so maybe you want to buy a gift for someone who loves hiking, but you're not really into giving them gear. Maybe you'd rather give them something related to hiking. We've got the perfect suggestions, useful, cute, or unique!
Hiking journals are a wonderful choice. These can be blank books that boast inspirational hiking covers, or simple logbook-type journals which allow users to record details of their adventures on paper. This lovely green one is specifically designed for the outdoors, with a flexible cover and weatherproof pages so you can write in virtually any conditions. For those who love visiting the U.S. National Parks, this experience notebook (called the National Park Passport) allows them to draw sketches, record adventures, and log hikes—all focused on the parks.
Decor
Another possibility is gifting something that allows hikers to show off where they've been and the peaks they've climbed. Depending on where they live, there may be a wall map available. Some of these are basic maps that are simply nice to display on the wall, while others let you scratch off places you've been. Some options:
Scratch Off Rocky Mountain Peaks Map
Map of New Hampshire 4000 Footers
Vintage Appalachian Trail Print on Reclaimed Wood
You can certainly go beyond paper when it comes to presents for hikers. Let them declare their love for the wilderness with their couch! This throw pillow is quite adorable (and perfect for an adventure-loving couple).
Clothing
Of course, when it comes to gifts for hiking enthusiasts, you can't go wrong with a clever t-shirt. There are so many options (like this cute one) across Amazon, but I've always really liked the Life is Good collection with its simple designs and happy vibes.
Books for Hikers
And now, one of our very favorite gift categories: books. Those seeking to climb tall peaks and find beautiful views are often those who love learning. And who doesn't want to know more about the thing they're passionate about? Here is just a brief list of some books that would be excellent for the hiker on your gift list:
Bushcraft 101: A Field Guide to the Art of Wilderness Survival
Great Hiking Trails of the World: 80 Trails, 75,000 Miles, 38 Countries, 6 Continents
Moon USA National Parks: The Complete Guide to All 59 Parks
A Woman's Guide to the Wild: Your Complete Outdoor Handbook
The Lost Art of Reading Nature's Signs
---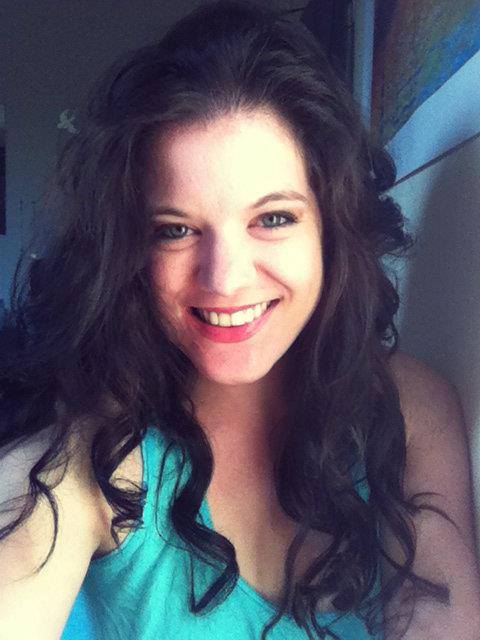 Amy Hartle is the author of Do You Love Me? How To Stop Seeking Reassurance in Relationships, a book on reassurance seeking and relationship anxiety. Both her book and this blog are born of personal experience; Amy shares expert relationship advice from the lessons learned during her own 10+ years with her husband, as well as couples travel tips and romantic getaway recommendations, all gleaned while traveling the world together.