*Links in this article may be affiliate links, from which we may earn commission. See our Privacy Policy for full details.
Most individuals want to have someone to connect with emotionally and mentally. That first spark may start by being attracted by some physical feature of the other person, like the eyes or shape of the jaw. What cannot be denied is that there is something very exciting about falling in love and there's no predicting when or where this will happen. You can meet your soul mate anywhere.
Places To Look For Love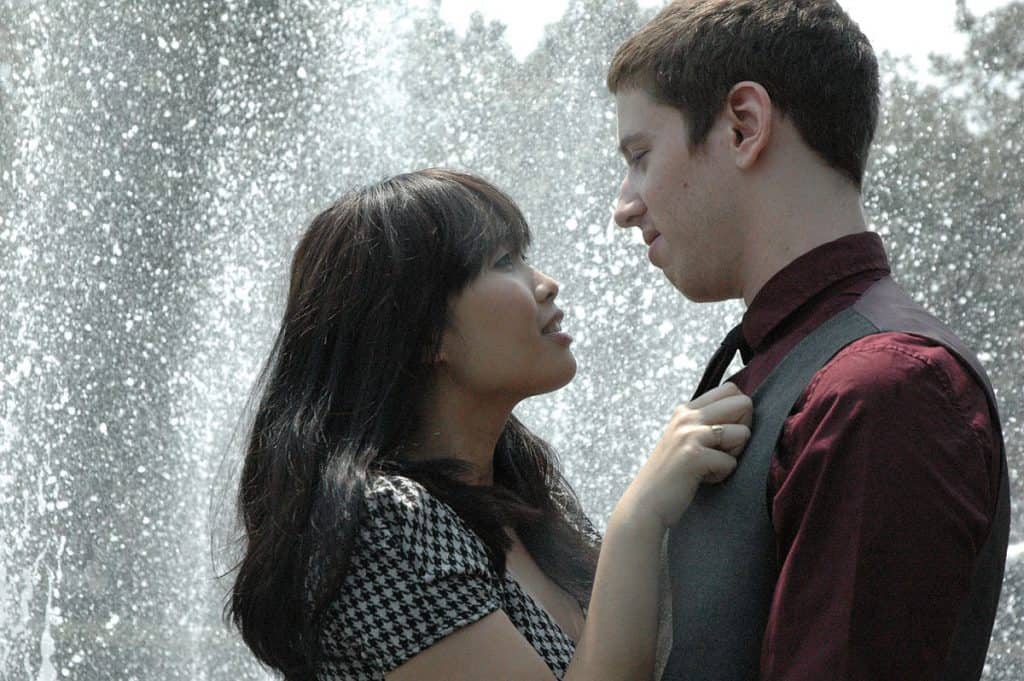 Photo By Emily Tan / CC BY-2.0
It all starts with that first meeting. Some try to find love in a bar or club; not the ideal place to find a soul mate because a long lasting relationship starts better when both parties are sober! Some would-be lovers resort to singles clubs, try out speed dating and sign up on dating websites like Tinder and eHarmony to discover the love of a lifetime, but often this has mixed results.
One of the best ways to find love is to connect with someone who shares your interests. If you are into working out at the gym, for example, your future life's partner may be there waiting for you. Poker players Celina Lin and Randy Lew met at the card table, not a place many would consider overly romantic, but proving that you can find love anywhere if it is meant to be. Even a hobby can turn into a long-lasting relationship. You can go to Google, type "skiing in Colorado" for example, and you'll find a whole community of enthusiasts like yourself and you can end up building a rapport with someone on a personal level. From there a relationship can blossom until the next logical step is the proposal.
The making of a memory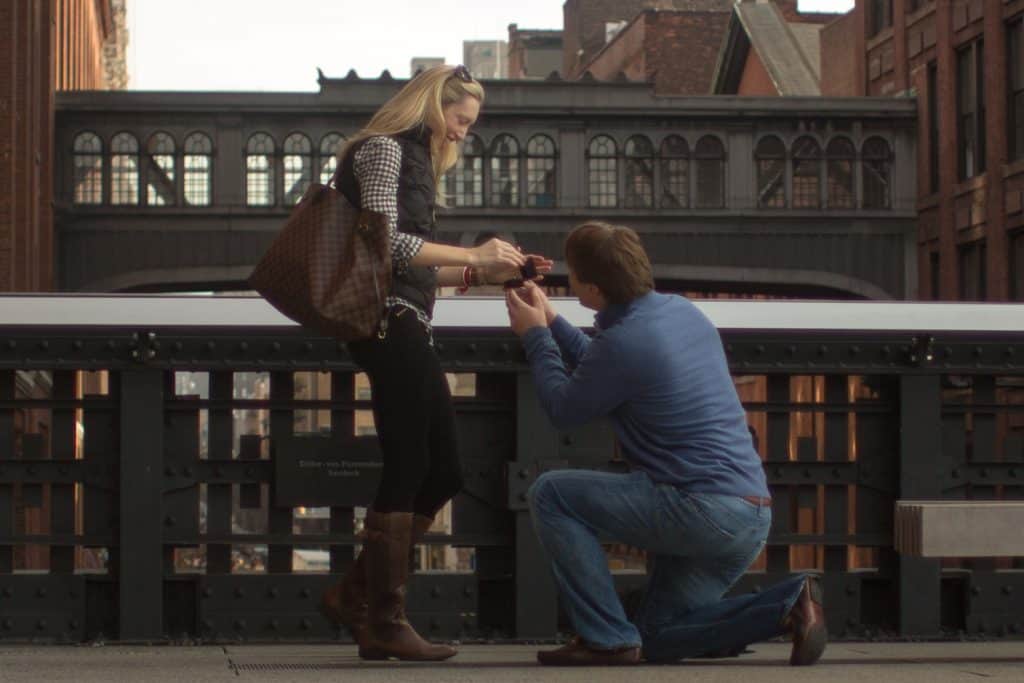 Photo By Victorgrigas/ CC BY-SA 4.0
Proposing marriage is a huge deal in the Western world and as soon as a man drops to one knee, there are tears and cheers. Sometimes the person on bended knee goes the extra mile to make this moment very special and memorable, an occasion that can be ultra-romantic or just plain bizarre. The making of a memory of this intimate moment has become so popular that are even websites dedicated to helping lovestruck men get their partners to say yes to a creative, unique proposal. From there, love can take them on a magical journey together.
An act of chivalry
This custom of dropping to one's knee dates back to the days of knighthood when chivalry and formal courtship was a feature of medieval times. The gesture was both a mark of respect and a display of loyalty. It not only showed allegiance and a man's undying love, it was also a very common practice in religious ceremonies. For generations, men have been trying to create that beautiful, magic moment when they propose.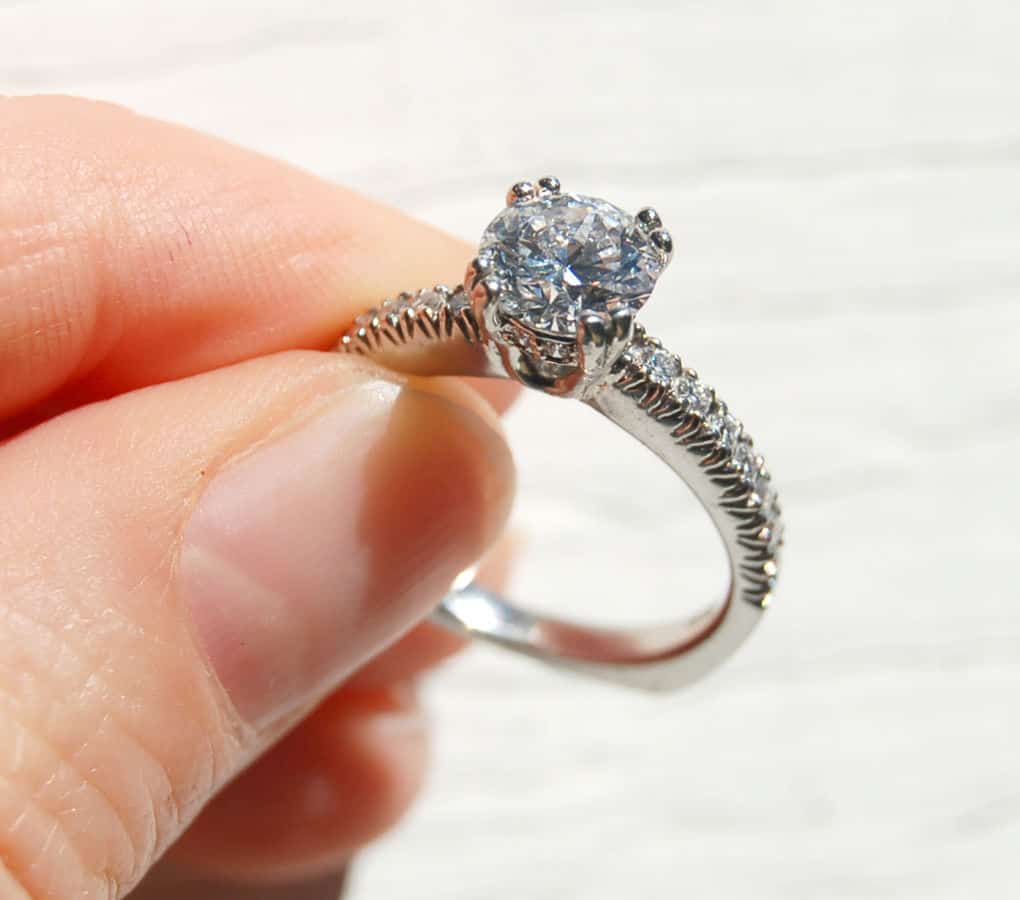 Photo By Jennifer Dickert/ CC BY-2.0
Unconventional Proposals
There are so many examples of unusual proposals. One man recounts that he wore his intended's engagement ring for several days before she even noticed. When she finally asked him about it he said, 'Oh yeah, almost forgot: Will you marry me?' In another quirky proposal, Celina Lin and Randy Lew shared the news of their engagement and charmed poker fans by sealing their commitment with a ring made of gold cellophane. 
In trying for that special proposal, men like to place the engagement ring in various food items for that ultimate surprise. Reed Harris. From Farmington, New Mexico found out just how risky this could be when he placed his girlfriend's engagement ring in a milkshake. Kaitlin Whipple swallowed the ring while racing to finish her dessert at a diner. Nature ran its course and the ring made an appearance two days later. By then she was already engaged because her fiancé had proposed using a scan of the x-ray of her stomach where the ring could clearly be seen.
In an innovative move, contemporary artist Luke Jerram, working with a vinyl record manufacturer and a jeweller, created a one-of-kind engagement ring for his partner, Shelina. There is a 20 second recorded proposal etched onto its surface and it can be played back with a miniature record player. Luke proposed to Shelina in a hot air balloon in 2005 using the ring which, literally, says "Shelina, I'll love you forever. Marry Me!…Shelina, I'll love you forever. Marry Me!…."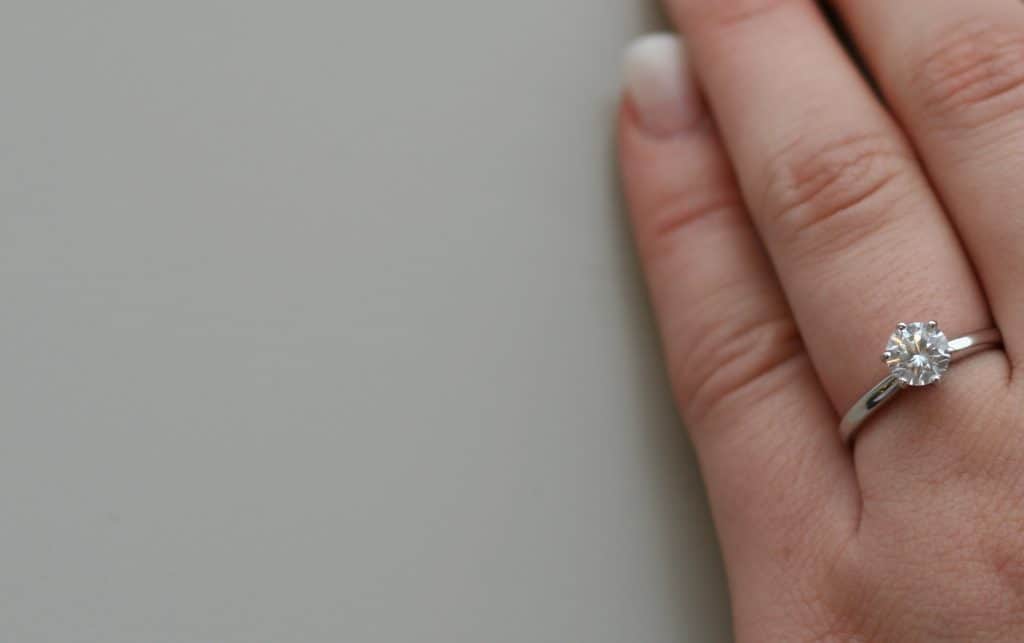 Photo By Jim Harper (Pixel23) / CC BY-SA 2.5
Love can bloom in some of the most unexpected places imaginable. It can result in touching and memorable proposals that become cherished memories in later years. Dropping to one knee is one of the most romantic customs of all time. The proposal can be an intimate private moment between two people, or it can be an elaborate event with a lot of spectators. Either way, sparks fly and blissful happiness follows if that answer is "Yes!"
Featured Photo By Leon Brocard/ CC BY-2.0