*Links in this article may be affiliate links, from which we may earn commission. See our Privacy Policy for full details.
I admit this title might be a bit of a misnomer. I may have hips, but my lack of a waist keeps me from really calling myself "curvy." Nor am I really "flirty"–at least not with anyone other than my new husband! But the last part is very true. I'm just two months shy of entering a new decade (the best decade, according to my Mom).
I thought it was a cute title, though, and in all honesty, I am lively and spirited, flirty with the camera, and, as a grown-ass woman, I'm not exactly in the "skinny" days of my early 20s any longer. Thus, the title fits!
Not to get cheesy, but you know what else fits? My awesome honeymoon wardrobe sponsored by ModCloth! 
Last month I wrote a piece about how I am somewhat finally coming to terms with my body after years of struggle. It's still a battle, and I'm not giving up striving to be fitter and stronger, but at long last, I think I kind of love my body. On my recent honeymoon, I felt beautiful. Not just because I had love's glow around me from being united with my wonderful husband, but because I had stunning outfits to match my happiness. My ModCloth wardrobe was unbelievable. I cried when the package arrived in the mail and trying everything on was one of the happiest afternoons. One way to feel great in your own skin is to bedeck your figure in stuff that fits like a charm and flatters you in all the right ways. ModCloth might be selling the best clothing I've found for my own body.
Let me show you the awesome stuff I wore, and I'll link the items on the ModCloth site so you can find them too!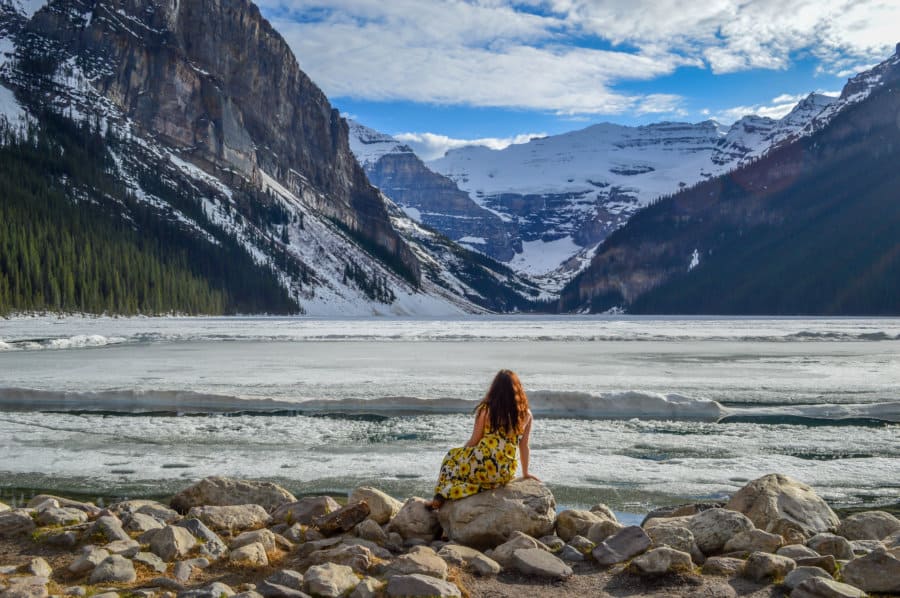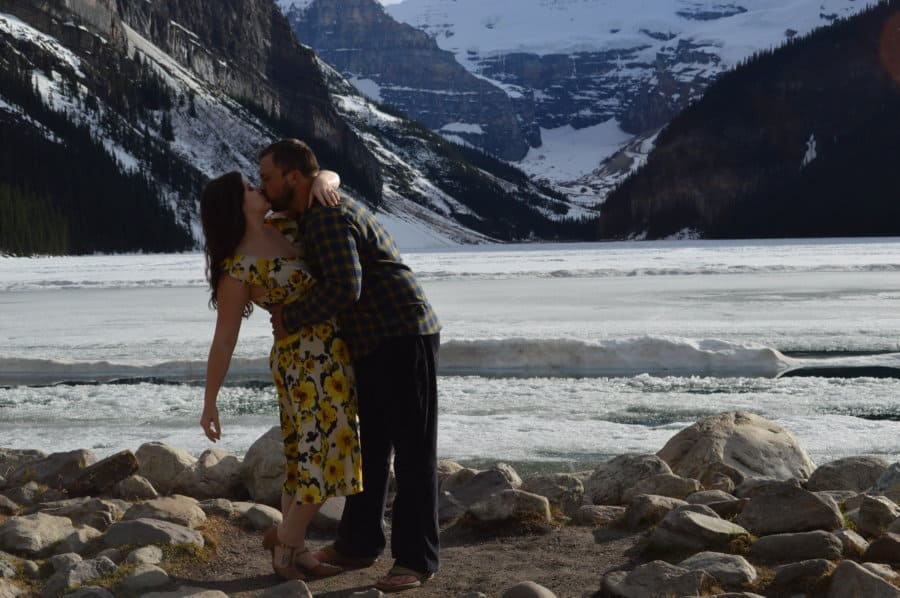 This yellow flower dress was one of my favorite pieces. As you can see, it was a little chilly during part of our honeymoon in Banff, Alberta, Canada, but it was warmer than it looks. Here we're getting romantic in front of the world famous Lake Louise. The temps were higher than the frozen lake would suggest. The lake is well known for its vibrant turquoise color in the summer months, but doesn't thaw until late May or even June!
The dress feels old world, with a material that is reminiscent of oilcloth or burlap. The frilly sleeves are so sweet and I loved the length of the skirt.
The dress: Sweet Sips Dress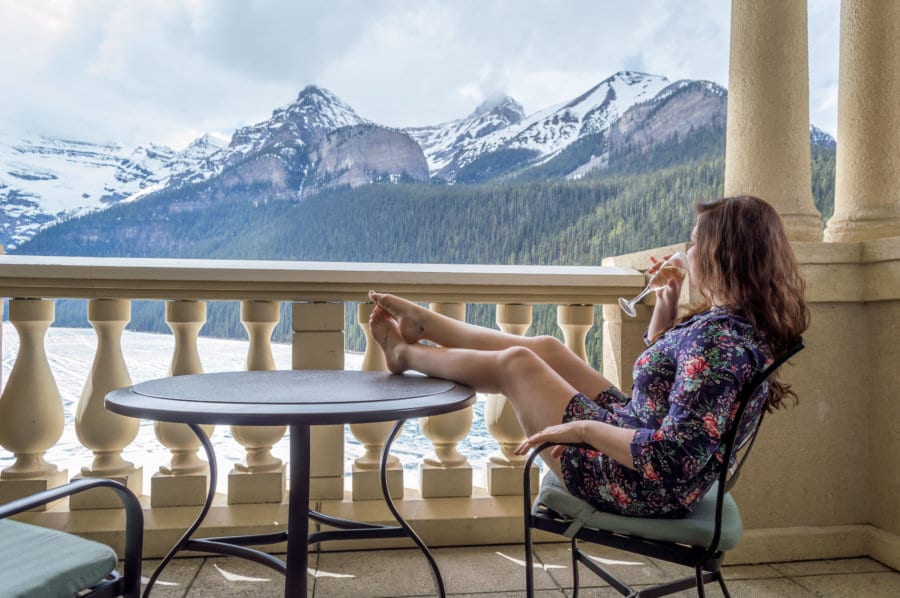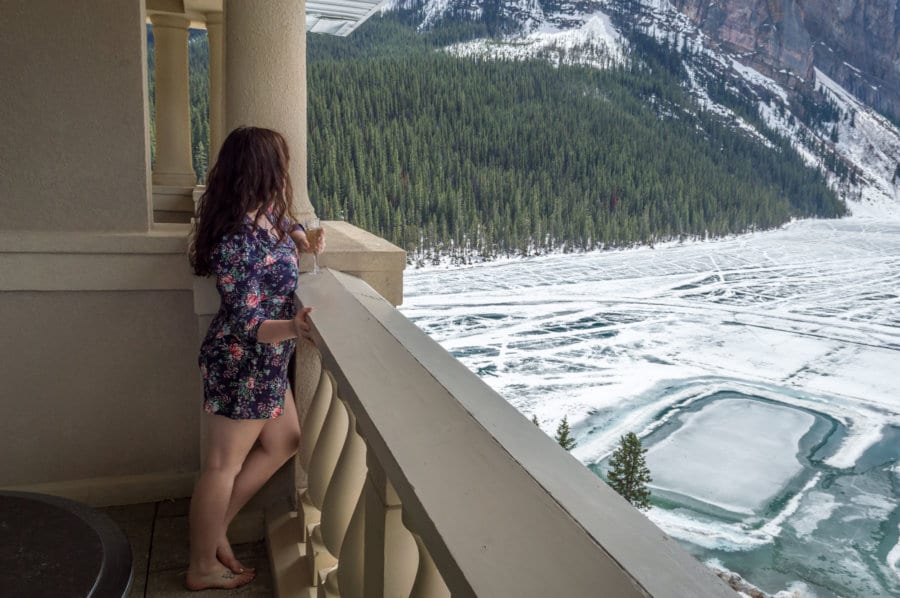 It can sometimes feel like there are fewer choices for us shorter ladies. Certain styles are meant for the tall and slender. Fortunately, I think one thing we can really rock is the romper. This one piece item reappeared on the style scene a few years ago, and though my fellow gals seemed hesitant at first, these have gotten increasingly popular.
I really love this one, as the print is subtle, the material is soft and breathable, and the longer sleeves on the top give the one piece feeling of sophistication. This item is best paired with a killer view and a glass of Champagne. Check out the gorgeous views we had from our balcony at the Fairmont Chateau Lake Louise.
The Romper: So Field With Joy Romper in Floral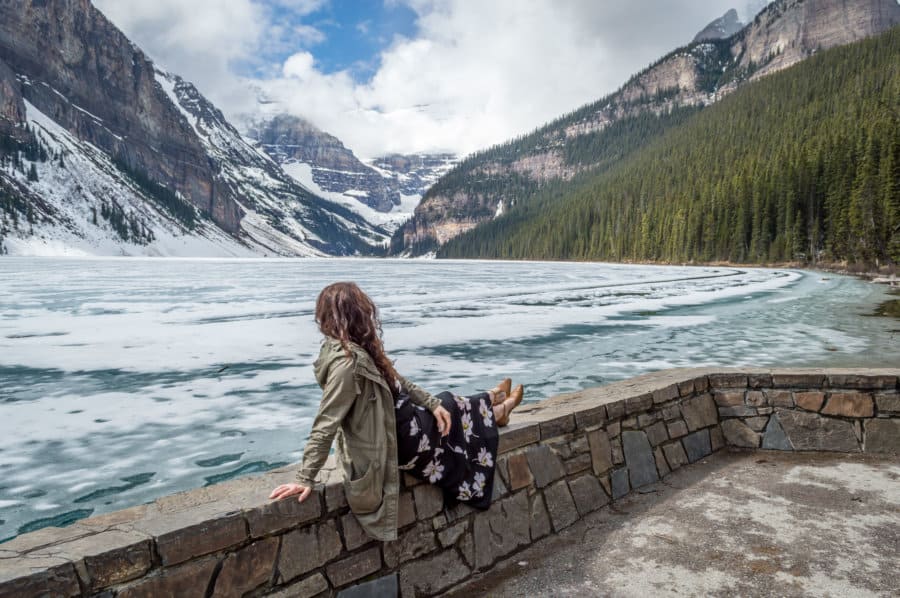 Another of my favorites! This black maxi dress with the happy daisies on it. So comfortable. We have countless photos from our honeymoon with me in this dress, because I wanted to wear it as often as possible.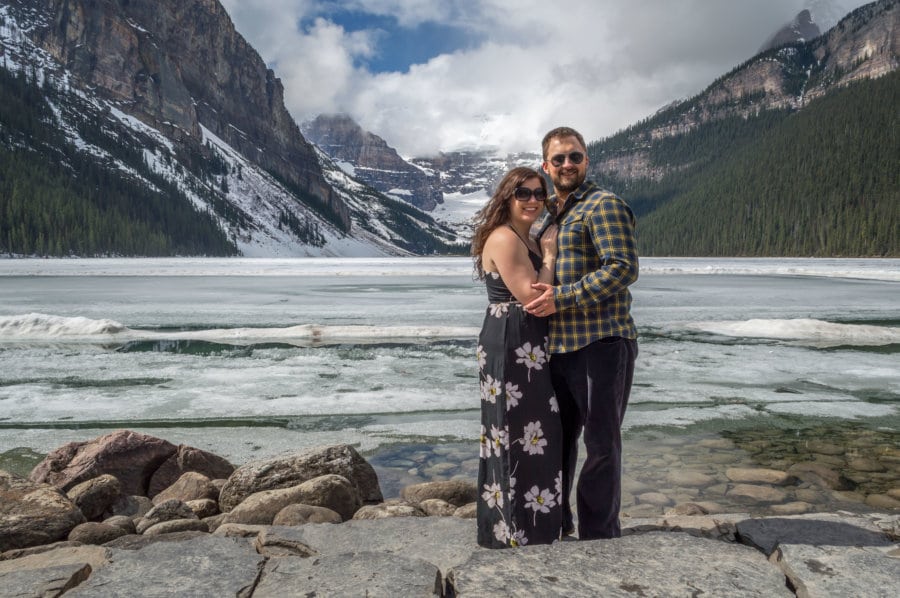 With its cute T-strap back, this dress will be amazing in the summer, but it was a perfect transition piece for spring too. It would be cute paired with a denim jacket. Or, in this case, perhaps a pair of snowshoes…..
The Dress: Cheerful Spirit Dress in Black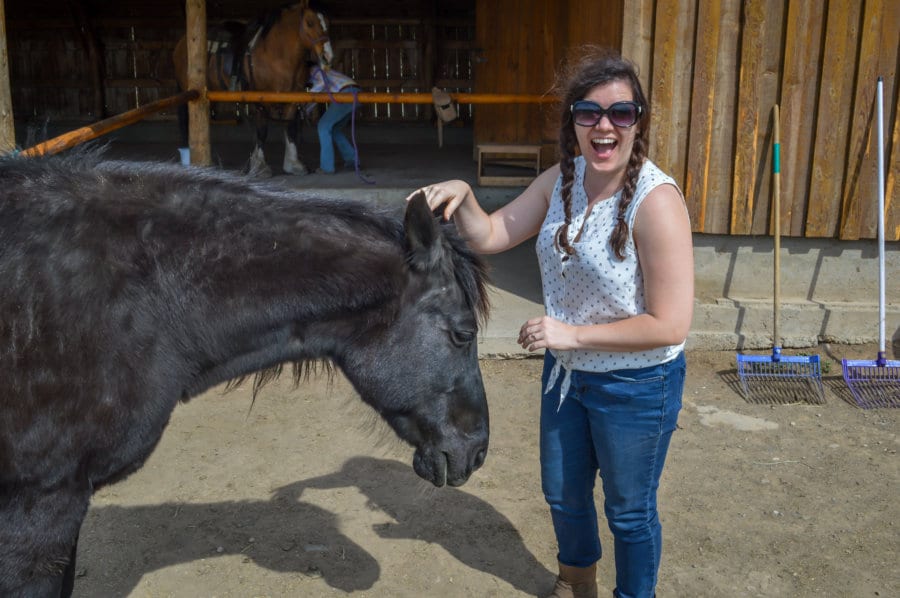 The first part of our honeymoon was spent having adventures at Echo Valley Ranch & Spa in British Columbia. I whipped out the more active part of my honeymoon wardrobe for this. We went riding, shooting, hiking, and even flying over the mountains in a Cessna. It was a blast.
To get into the spirit of trail riding, I put my hair in braids and threw on this comfy top that made me feel 100% country. It was light and flexible as I rode high on my trusty steed.
The top: Santa Monica Peer Top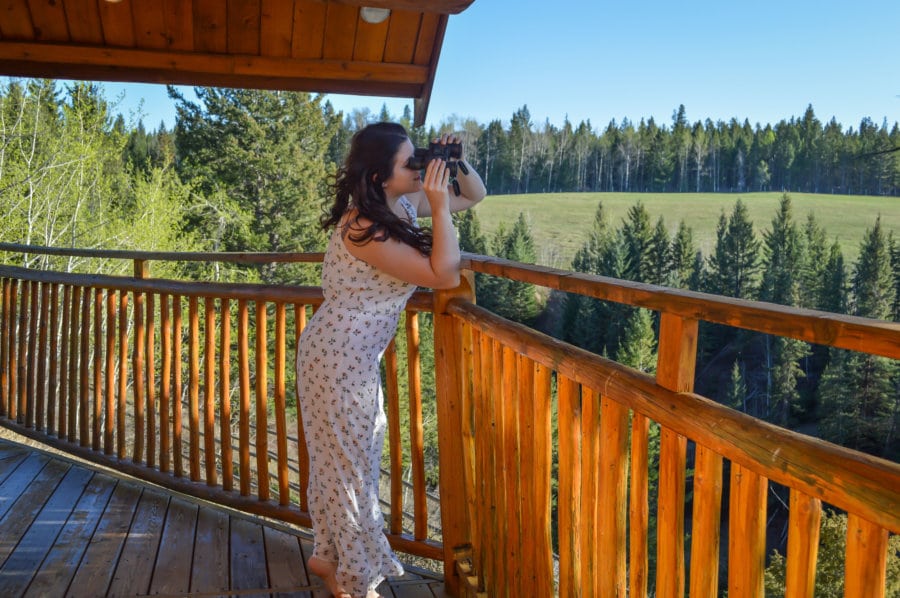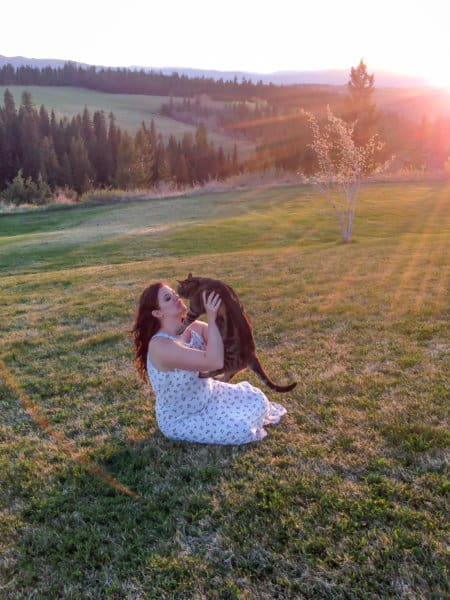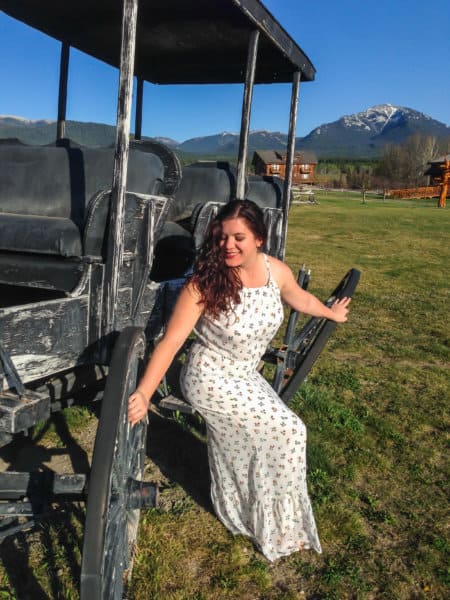 This dress made me feel very Little House on the Prairie. So when I saw this antique carriage on the Echo Valley property I knew it would make for a great photo op. If this summer's plans involve frolicking in fields, picnicking on mountains, or churning butter, you MUST HAVE this dress!
The Dress: Rural Cure-All Dress
And the rest of my honeymoon wardrobe items? I'll just let them speak for themselves…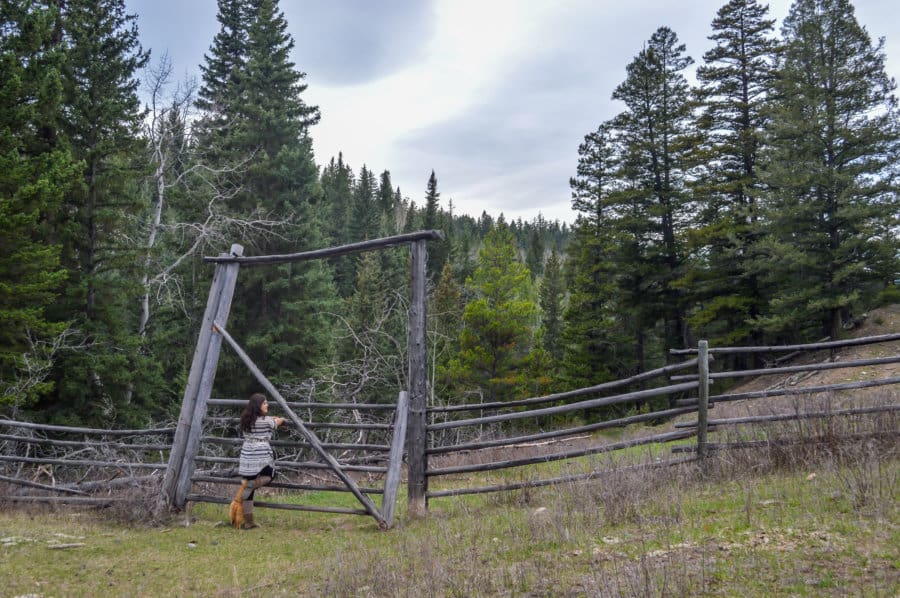 The Top: Medium Format Memory Tunic in Southwestern
The Skirt: Intern of Fate Skirt in Citrus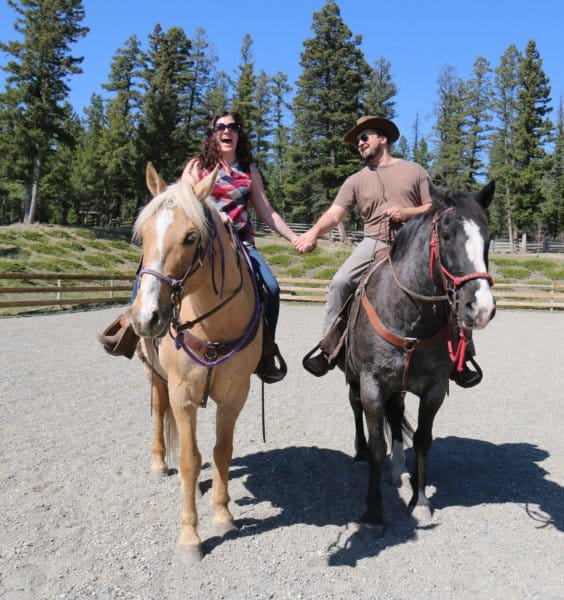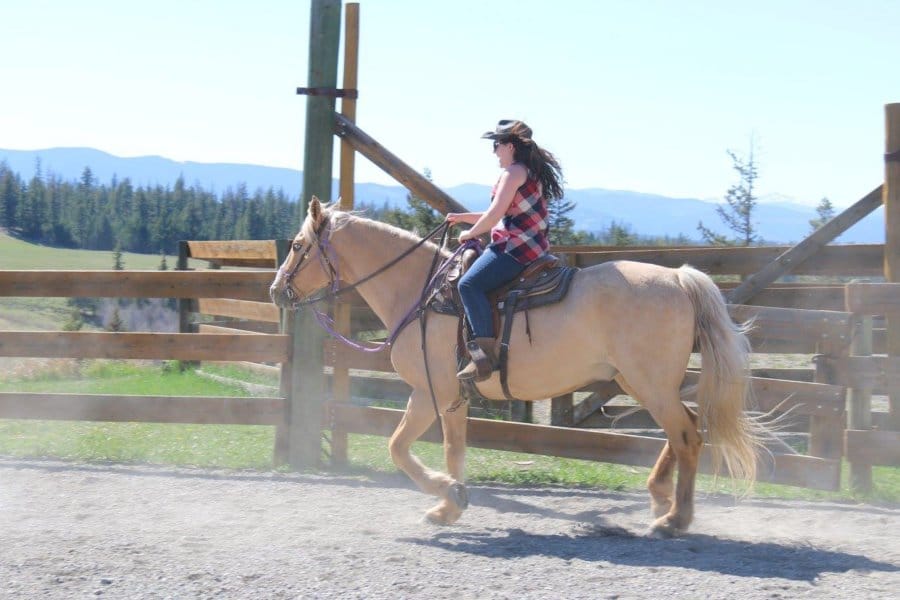 The Top: Rooftop Harvest Tunic in Red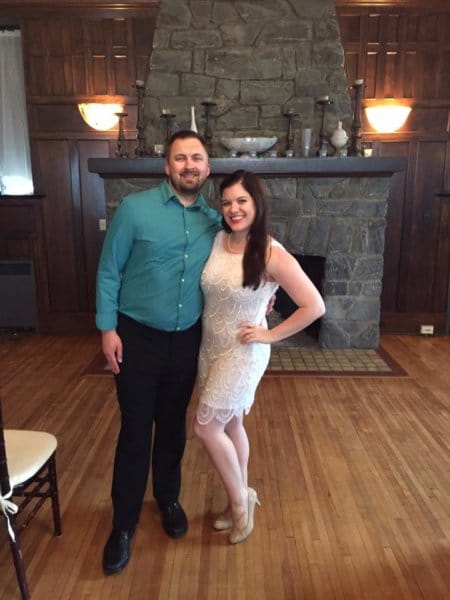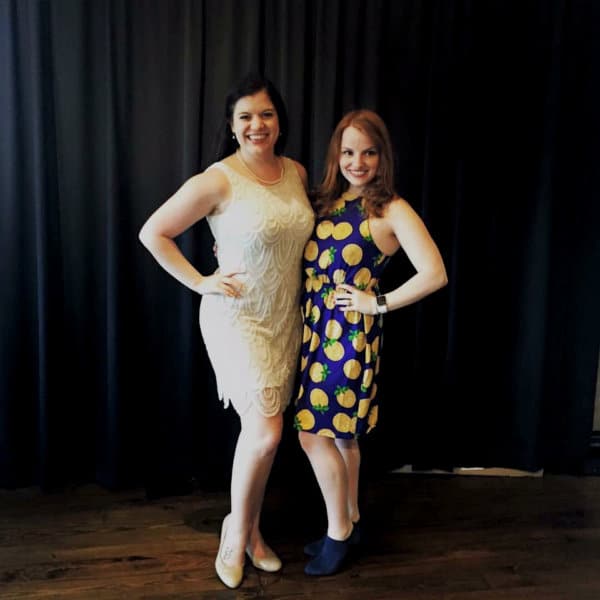 Lastly is my glam 20s inspired rehearsal dinner dress. Very Gatsby! Sadly, this item is sold out, but there are tons of other options in ModCloth's new line of wedding wear. Great for brides, bridesmaids, and guests. And my friend and bridesmaid Marisa is also wearing a ModCloth dress: Sunshine State of Mind Dress.
Note: My honeymoon wardrobe was generously supplied by ModCloth in exchange for my honest review. All opinions are my own. 
Did you enjoy this post? PIN ME!