This post may contain affiliate links. Read our disclosure page for full details.
We've put together this Crated With Love review to share our opinion on one of the popular date night subscription boxes out there.
Have you heard of date night subscription boxes? In the past couple of years, it seems like subscription boxes have exploded in popularity. You can order boxes for all different types of hobbies and needs.
For couples, a date night box is a perfect idea. Date nights often need a little creativity and spicing up, especially date nights at home. A couples subscription box can deliver just that…right to your door on a regular basis.
We received a complimentary date box from Crated With Love in exchange for an honest review.
With Christmas just around the corner, we got to try out the "Love You Snow Much" date box, which was truly adorable.
Want to know what we thought? Read on!
---
What is Crated With Love?
Crated With Love was created by a real couple, Tyler and Michelle, who believe in the power of date night. Spending quality time with your partner is not only important, there are tangible benefits proven by statistics and science.
One study of couples over a period of 10 years showed that "couples who had date nights once a month had the highest odds of staying together."
With proof like that, it makes perfect sense that a date night box delivered once a month would be a beneficial tool to help strengthen your relationship.
How it Works:
Every month, Crated With Love ships you a date night box. The entire box fits a theme (these are very clever) and contains 4 or 5 activities that you and your S.O. can do together.
Subscriptions start ar $19.99 a month, which is very reasonable, and if you commit to longer subscription periods, you can pay a bit less. The $19.99 is a month-by-month membership, so you have the flexibility to see how you like it!
What to Expect:
Every new date box is going to be a little different, but we can tell you about our experience with the "Love You Snow Much" box.
This box was Holiday themed, so it was perfect for a December date night.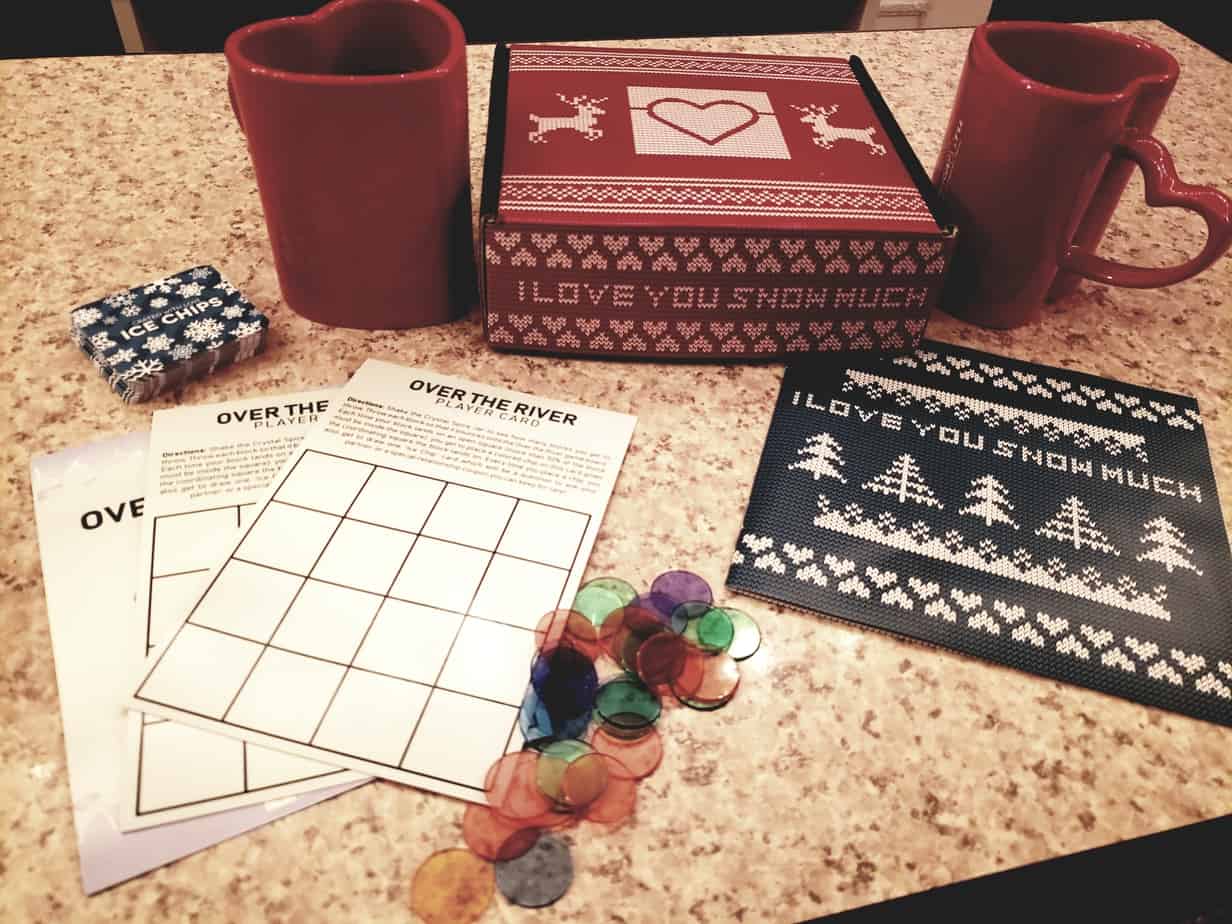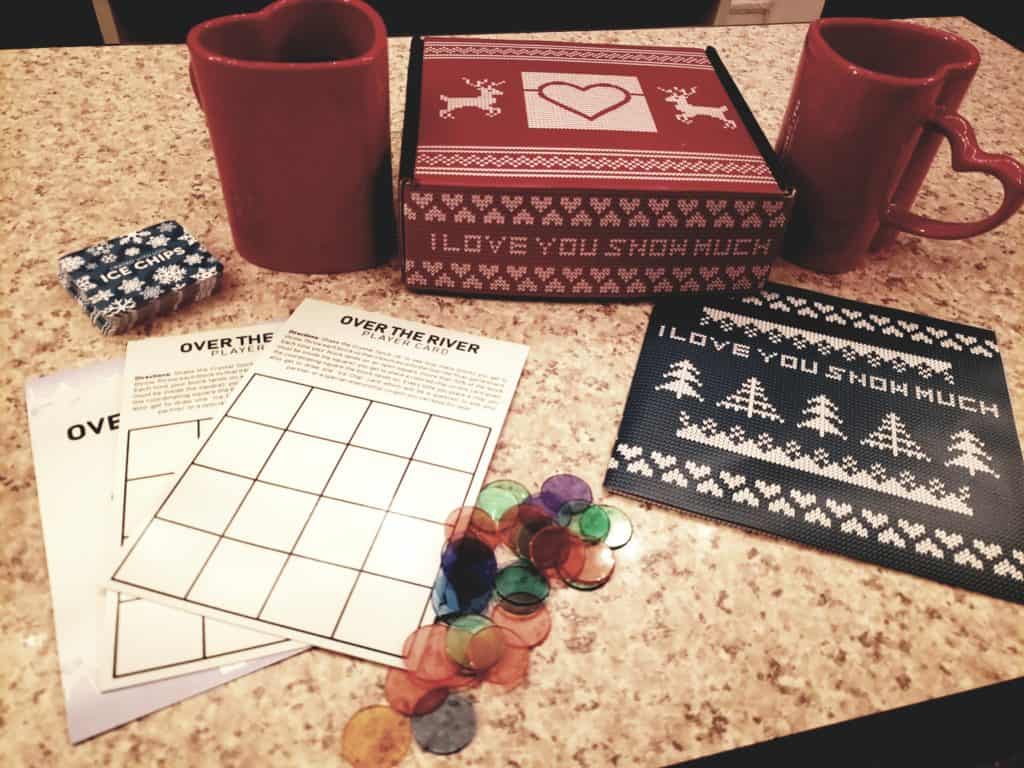 We paired our date box with some homemade mulled wine and chocolate chip cookies, and that definitely added to the experience!
Inside the box were a few different items, plus instructions on how to use them. On our "Love You Snow Much" date we made a homemade glittery "spice jar", talked about and learned about each other's favorite gifts, and got some tiny empty boxes that we are meant to prepare for each other when Christmas arrives.
There were a couple of cards to fill out with gift ideas. This is a nice tool, especially for those who need help picking out holiday gifts, as it gives you a kind of "cheat sheet."
Our favorite part of the box was the game that was included called "Over the River." Using some colored circles, wooden blocks, and a stack of "Ice Chips" cards, the point of this game is to cover up all the squares on your card.
As you go, you get to ask each other questions from the Ice Chips. The questions were pretty good and we laughed a lot while trying to toss the wooden blocks onto the squares.
You also get to win "love coupons," which was definitely the highlight of our date. Nathan won a free back massage from me, while I won the honor of picking all of the movies we watch for an entire week.
There were a few more coupons, which we're definitely going to redeem throughout the coming year.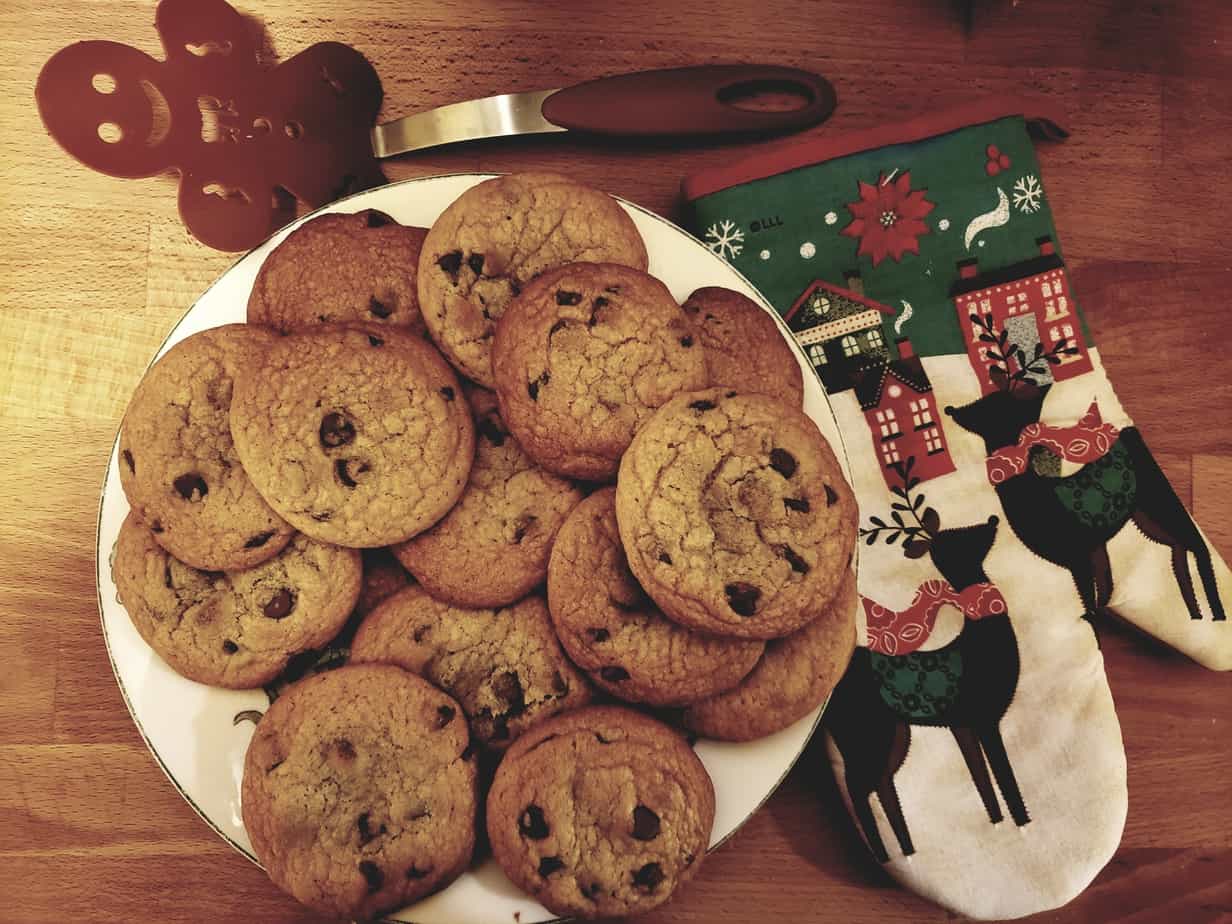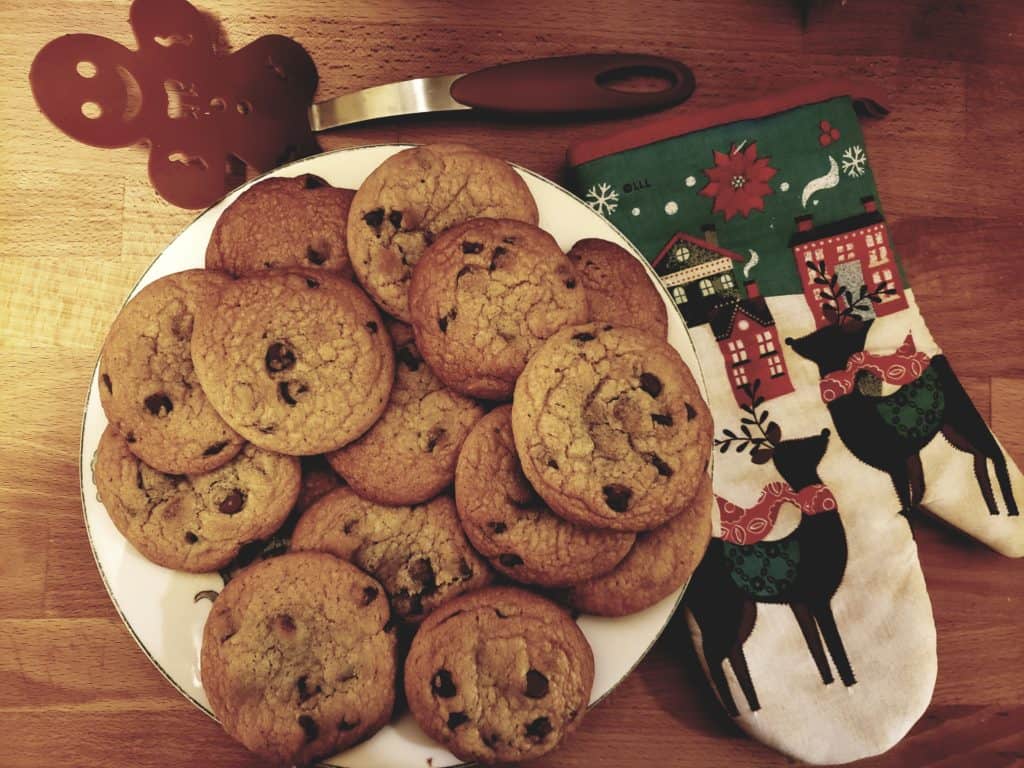 Our Conclusion:
This was a fun date box overall. There were a few activities that we preferred more than others, and ideally, I'd like the box to include something more substantial we could keep. Perhaps a pretty holiday ornament?
It's absolutely worth a try, and I think Crated with Love does an awesome job of creating clever themes and keeping all the items thematic in the box.
Have you tried a Crated with Love date box? What did you think!? If you haven't tried one yet, go for it!
---
Planning your next couples date night? We've got some posts that can help!
---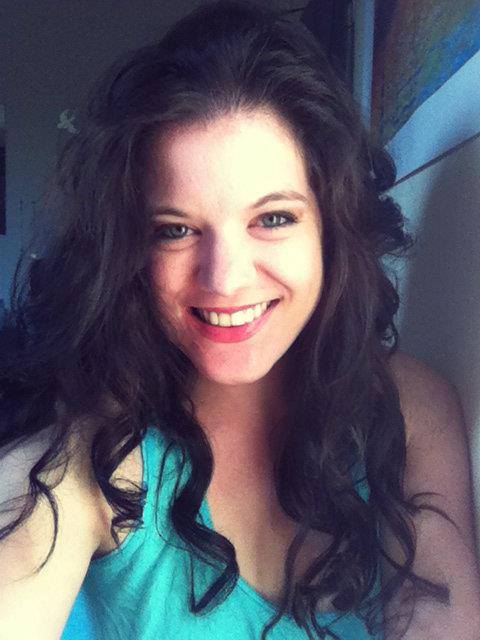 Amy Hartle is the author of Do You Love Me? How To Stop Seeking Reassurance in Relationships, a book on reassurance seeking and relationship anxiety. Both her book and this blog are born of personal experience; Amy shares expert relationship advice from the lessons learned during her own 10+ years with her husband, as well as couples travel tips and romantic getaway recommendations, all gleaned while traveling the world together.