This post may contain affiliate links. Read our disclosure page for full details.
Have you ever seen a photo of Quebec City? As you survey the pretty skyline, you will immediately be struck by a remarkable castle-like hotel, standing tall and proud in the heart of Old Quebec. This is one of the most photographed hotels in the world, and it's not hard to understand why. Inside and out, this hotel is beautiful and luxurious. We recently had the pleasure of staying in this iconic property and it lived up to its reputation. The Fairmont Chateau Frontenac is a stunning hotel that in 2018 is celebrating its 125 year anniversary. Come along while we share this gorgeous property and delve into a bit of its history.
1893: The Start of a Legacy
It was 125 years ago when Quebec City first got its magical chateau hotel. William Van Horne, Canadian Pacific Railways President, had a vision of a stunning hotel to accommodate railway travelers. Architect Bruce Price, of New York, found inspiration in the lavish castles of France, and thus the gorgeous hotel was born.
When it first opened, 170 rooms were ready to receive guests. More than half the rooms boasted bathrooms and fireplaces, which, for the time, were serious luxuries. It was built on a historic site, that of the Saint-Louis Forts and Chateaux which had stood for 200 years as the official residences of governors. Throughout 125 years of changes, improvements, and transformations, the Frontenac has always aimed to incorporate and celebrate Quebec's history.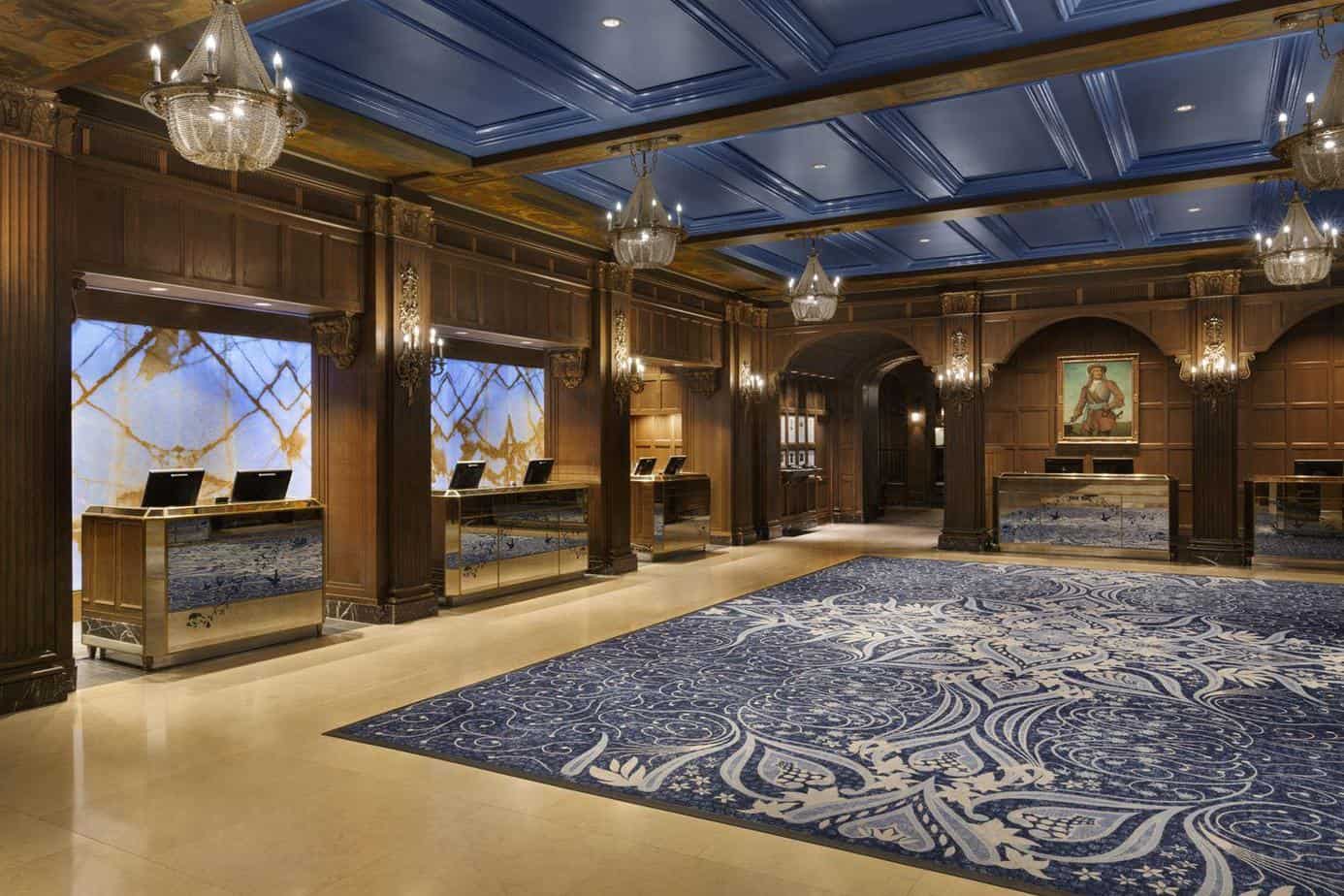 The Chateau Today
Many wings were added throughout the past century, including the recognizable central tower. Following a $75 million renovation in 2014, the hotel is now an imposing structure with 611 guest rooms, almost 2,000 windows, and 7.5 miles of hallways. Each year, over 300,000 guests stay at the Chateau Frontenac, and for those who stay elsewhere, there's no doubt the Chateau appears in the background of many of their travel photos. It is truly gorgeous.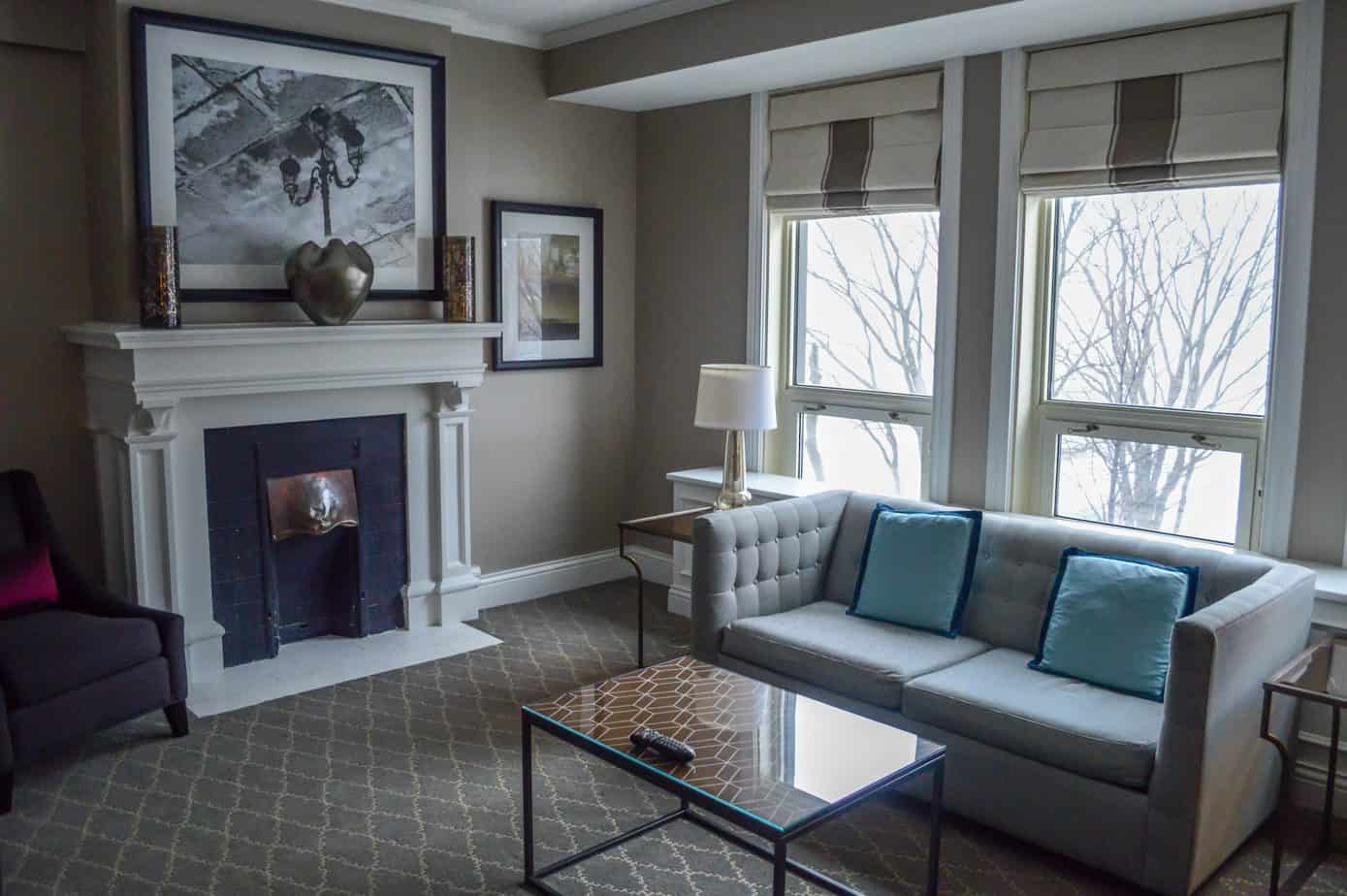 Famous Guests of the Chateau Frontenac
It's not just you or I who wish to stay at the Chateau; many famous guests have graced its halls throughout the years. U.S Presidents Eisenhower, Nixon, Carter, and Reagan, among others, have stayed at the hotel. In 1943 and 1944 the Frontenac actually played an important role in military history. This is where the Quebec Conferences of World War II were held, in which leaders such as Winston Churchill, Franklin D. Roosevelt, and Williom Lyon Mackenzie King gathered for talks. The talks held within the Chateau were an instrumental moment in helping bringing the war to a close.
Other famous guests have included Leonardo DiCaprio, Celine Dion, Paul McCartney, Angelina Jolie, and Steven Spielberg.
And let's not forget the royalty! From 1939, when King George VI and Queen Elizabeth came to call to 1969 when Princess Grace of Monaco was in residence, the hotel has welcomed many notable individuals in its 125 years.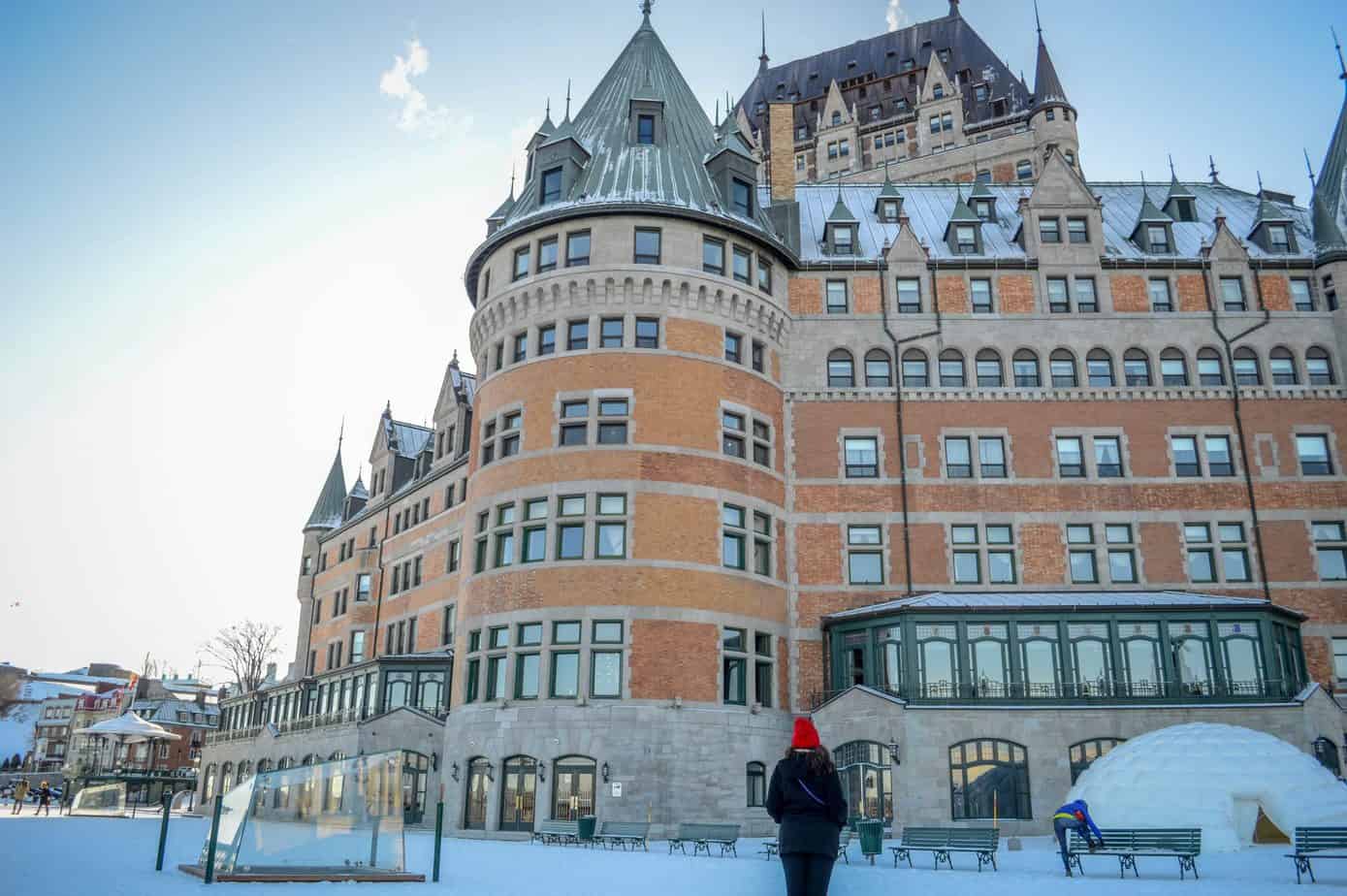 Why You Must Stay at the Chateau Frontenac
This is our third stay at a Fairmont Hotels property and we've loved each of our previous stays (in Boston & Lake Louise). The Fairmont staff are always exceedingly friendly and helpful. The rooms are beyond comfortable and the on-site restaurants are divine. In short, it's a personalized, attentive, and warm experience that makes your hotel stay a highlight of your trip.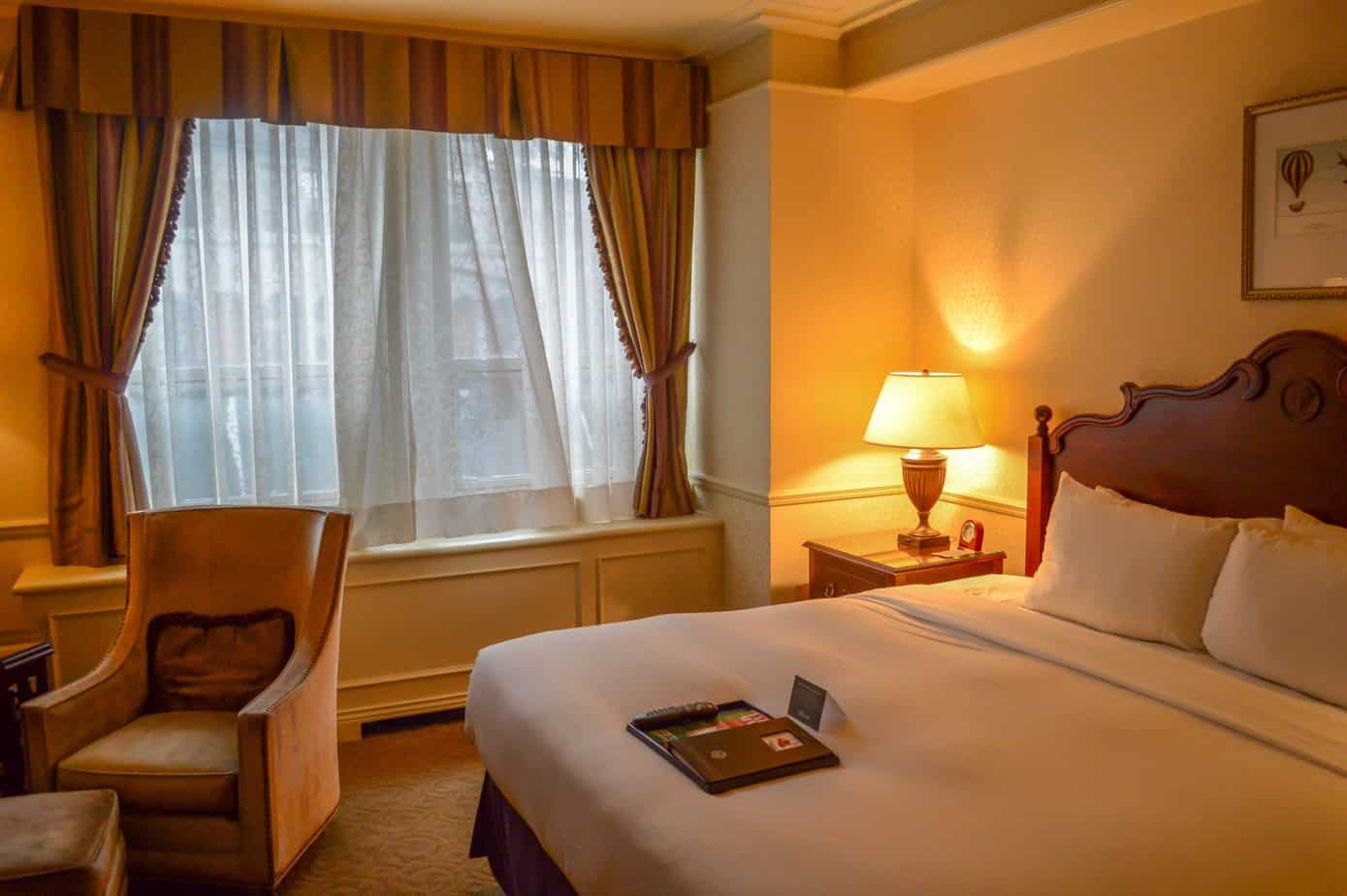 If you get the chance, you definitely must stay at the Chateau Frontenac. Planning a trip to Quebec City? This is the ideal hotel to stay in, particularly if it's your first visit. It boasts a convenient location in Old Quebec and a majority of prime attractions and restaurants are within walking distance. And yet, you could never leave the hotel at all and still have a fantastic stay. With the on-site fitness centre and the tranquil spa, plus 3 unique restaurants (even a Starbucks is on the property), you could spend your entire trip inside and have a completely luxurious experience.
If you go, we recommend staying in Fairmont Gold. There are special rooms on the Gold floors and you have access to the Gold Lounge for breakfast, evening hors d'oeuvres, and beverages. Best of all, you essentially have a private concierge service dedicated to assisting Gold guests. This means easy check-in and check-out as well as arrangement of anything else you might need during your stay.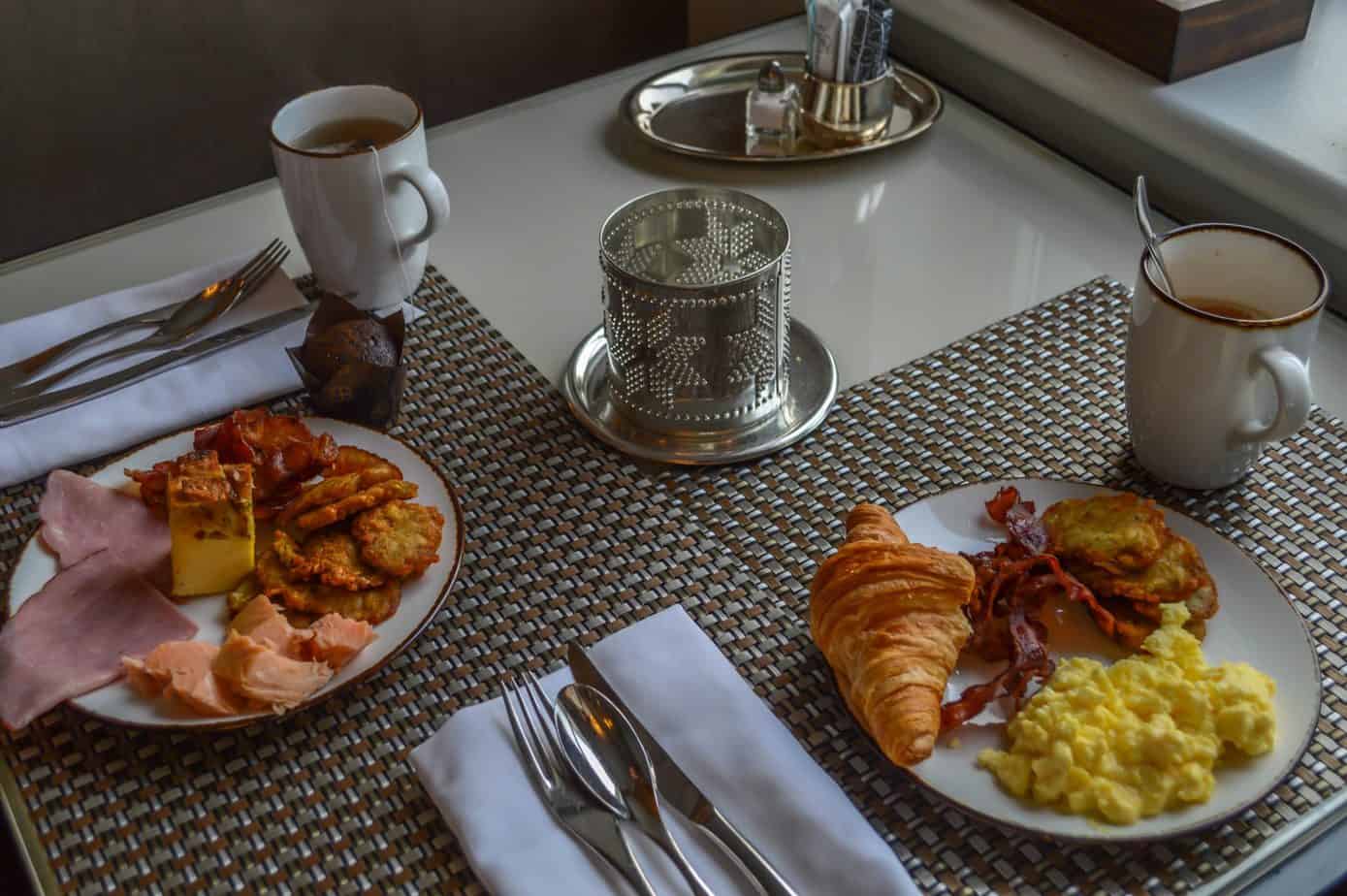 If you're planning an event, such as a family reunion, or a wedding, the Chateau Frontenac could be an ideal choice. There are many elegant banquet halls with chandeliers, impressive drapery, and lovely details throughout. We were able to glance into one of the large halls which seemed to be set for a reception.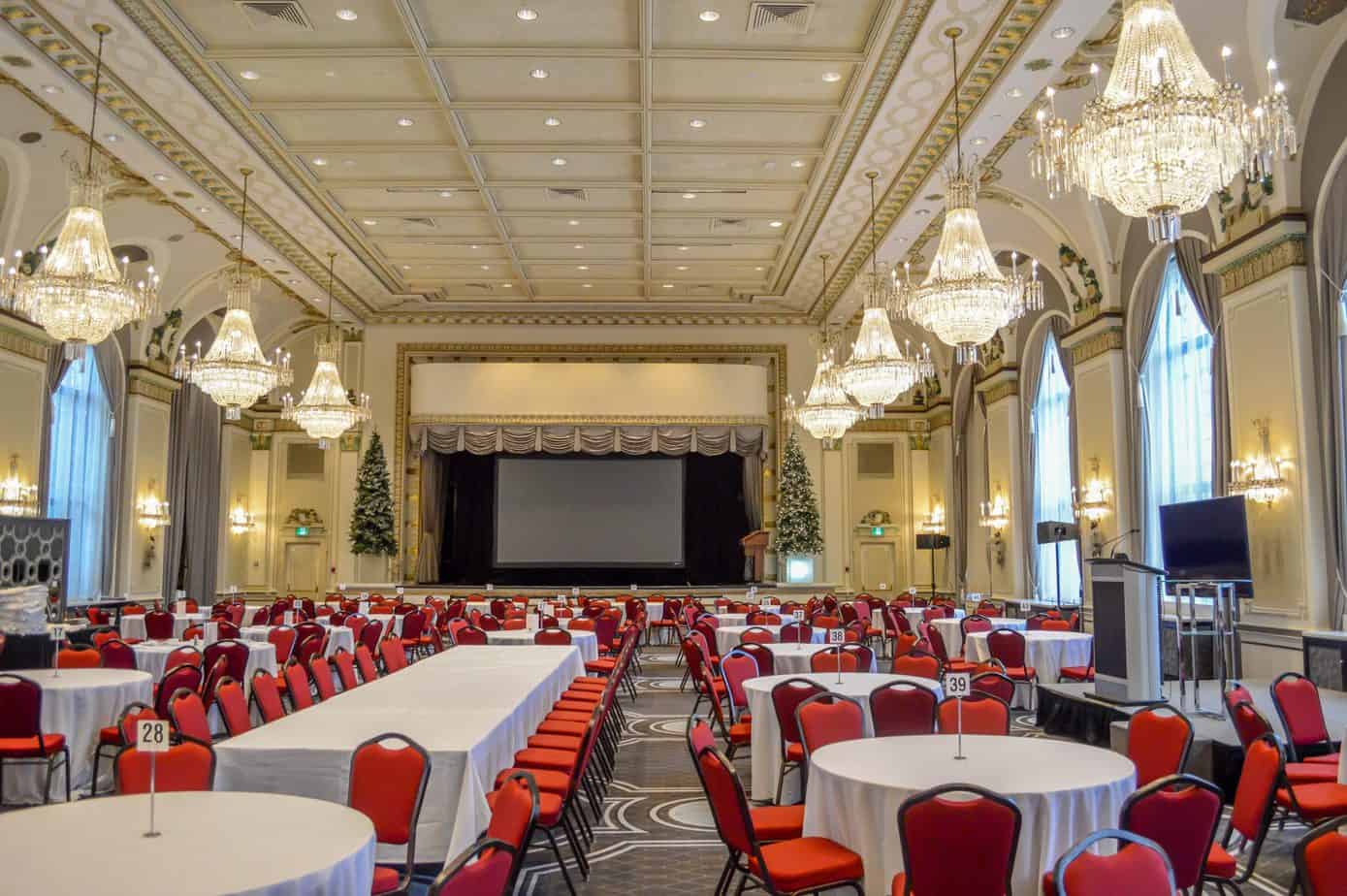 It's not hard to imagine that this is an exquisite spot for a wedding reception.
Its restaurant spaces are equally special, and might be ideal for a wedding rehearsal dinner, or simply to relax with your family and friends and enjoy cocktails.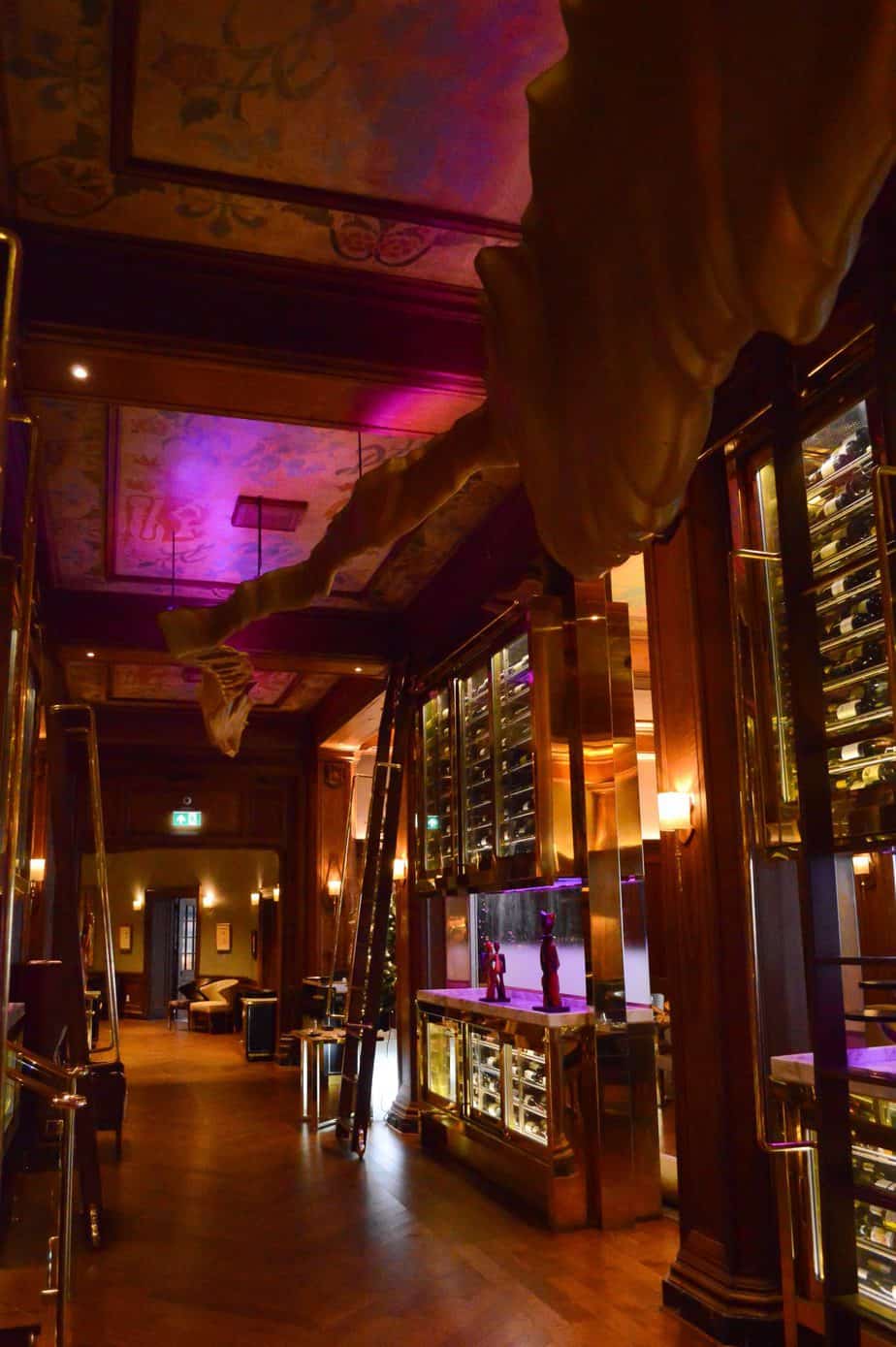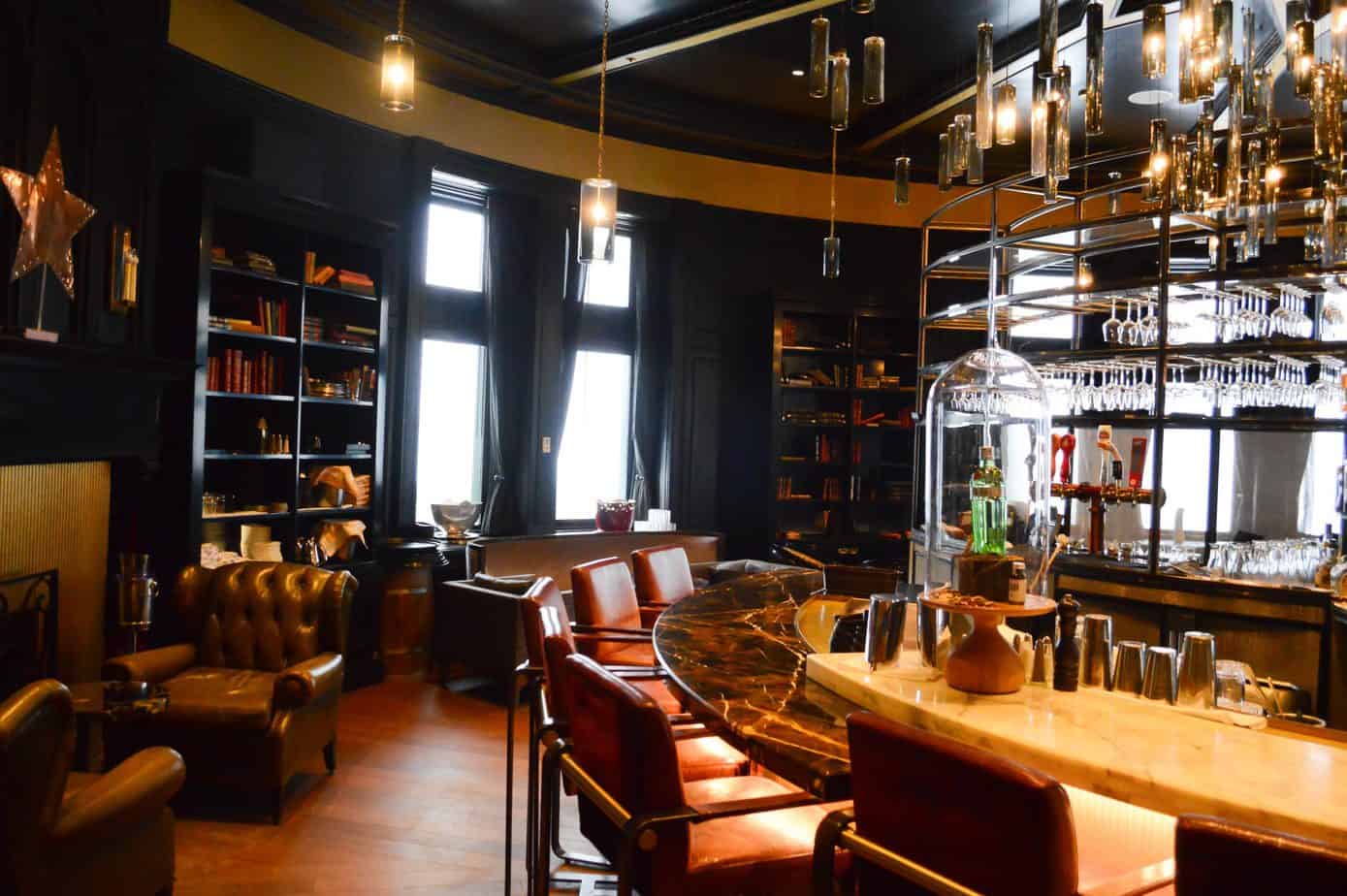 Finally, you must stay at the Frontenac, because it's an icon of Quebec. There's something undeniably amazing about staying in a chateau, and you can feel regal and pampered as you relax in your beautiful guest room. But the Chateau Frontenac has a perfect blend of modern and antique, allowing you to step back briefly into Quebec's history and also be an exciting part of its future.
---
Our stay in Quebec City was in partnership with Quebec Tourism. Our accommodations and select activities were provided courtesy of Quebec Tourism & partners. As always, all opinions are our own and reflect our true experience.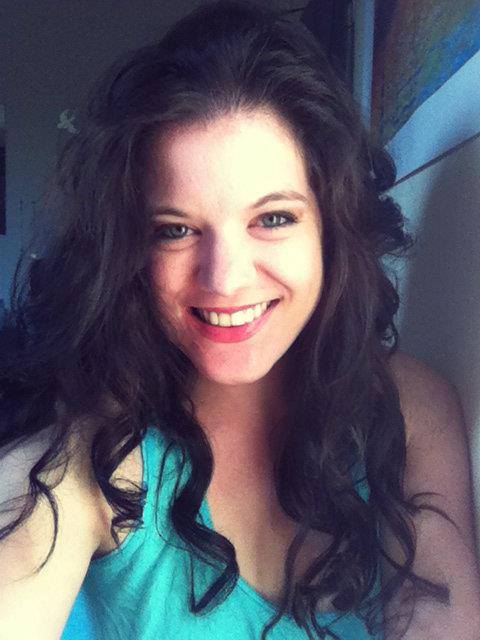 Amy Hartle is the co-founder and owner of Two Drifters, where she blogs about romantic and couples travel, relationships, honeymoons, and more. With a Master's in English and a BA in Musical Theatre, Amy loves to write quality content as well as to entertain, and she hopes to do a bit of both here on the blog! Amy lives in North Carolina with  her husband Nathan, and son Malcolm. When not working on their sites or traveling the world, the Hartles can be found cuddling, reading, and hanging out with their cats.