This post may contain affiliate links. Read our disclosure page for full details.
After much research and discussion with fellow travelers, we've compiled a list of best travel backpacks for Europe.
One of the most exciting parts of planning a European backpacking trip is choosing which backpack you'll travel with. Your bag is such a crucial item for your adventure. Carried with you wherever you go, it protects your belongings and keeps you organized—it's a major part of your backpacking experience.
It may sound a bit silly, but you will grow attached to your travel backpack. The backpack I brought along to Europe holds special memories, and most importantly it did its job well.
Hopefully, one of these bags on our list will be YOUR perfect travel pack for Europe (and beyond!)
Best Travel Backpacks for Backpacking Europe
While the length of your journey is an important factor to consider, you should also take into account your packing style.
The perfect backpack for Europe is not a certain size or shape—though there are some recommended options. Ultimately, you need to select a bag that fits your unique needs.
For the purposes of this list we're focusing on backpacks that are suitable for travel around the continent of Europe. Most are between 40 and 60L in capacity.
"Backpacking Europe" refers to travel from city to city in Europe, whether you're staying in hostels, AirBnbs, Couchsurfing, or even WWOOFing. A backpack will enable you to travel light, and ideally, to avoid checking baggage. (Read all about my backpacking trip and my suggested European backpacking itinerary).
(Always check with any airlines for their specific carryon regulations, but many travelers report having no issue bringing a 50L backpack as a carryon on airlines such as RyanAir). While you may be doing some camping, hiking, or trekking during your travels, the backpacks included here are not emphasizing outdoor adventures, but instead suit basic travel.
---
Here's a smaller option for you. The Osprey Tempest 30 is a women's pack which is only 30L in capacity . It's a small backpack for traveling Europe, but could be awesome for shorter stays or for use as a day pack.
If you're visiting Europe in the summer, the mesh and foam back panel will help keep you cool. There are hipbelts for comfort and ease of carrying, with small pockets to stash your essentials within easy reach. It has top loading access for packing.
While this might be small for a longer backpacking trip, this could be an awesome hiking pack, or an option for the minimalist packer. Here's another list of top women's backpacks to consider.
---
For trips of more than a month, I really think a 50L size is ideal. The Deuter ACT Lite 50+10 is a solid choice. This unisex bag is 50L but can expand up to 60 with an adjustable lid.
This is a well-made bag designed to go the distance, with a specially crafted light internal frame and a back system that distributes weight to your hips and makes for easier carrying—even over long periods. This bag is a straightforward pack that is also quite affordable. Definitely worth a closer look.
---
This backpack is very popular among my fellow travelers. It's an ideal size and appears to be a compact style that makes the pack feel smaller than it is—and easier to carry.
Many travelers love its "suitcase-like" opening which makes packing super fast and efficient. The Osprey Farpoint 55 is a unisex bag with a detachable daypack (awesome feature).
While the large zip opening is handy and flexible, this pack does have fewer small compartments for storage. This might be preferable for those who like using packing cubes. Overall, an excellent choice for your international travel backpack.
---
Nathan himself uses this backpack (thanks to Solo NY for providing us product to review) and it works perfectly for him. This is a smaller bag overall, so it might not be ideal for your only backpack in Europe, but it's definitely excellent for a carry-on bag. It's sleek yet roomy, and best of all, there's a checkpoint-friendly compartment so you don't have to remove your laptop when going through airport security. I don't know about you, but that is such a time-saving and stress-saving element while traveling.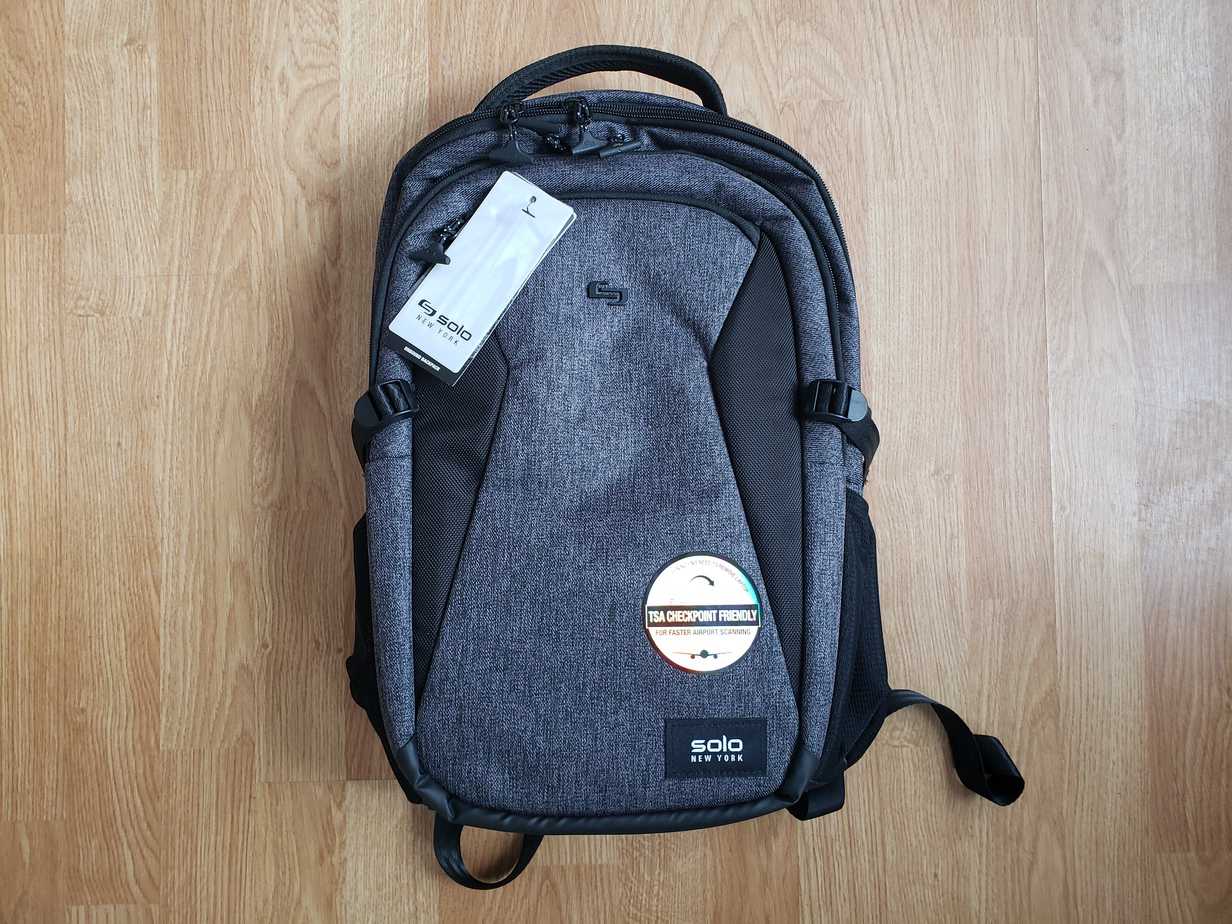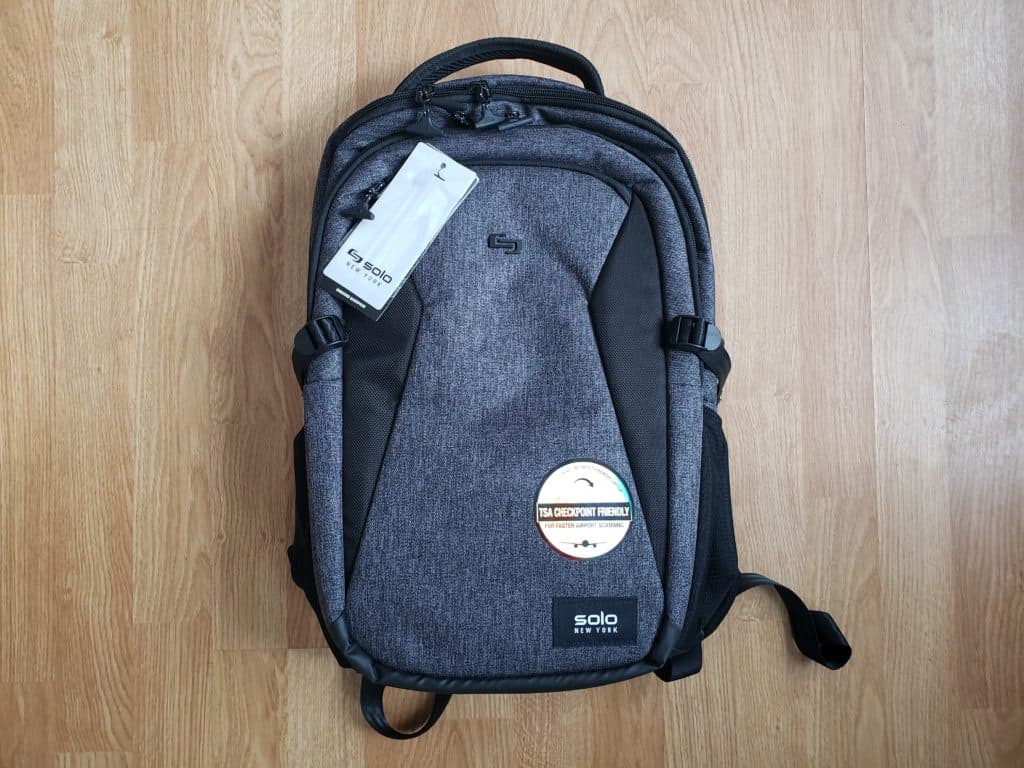 This is a great-looking bag both for travel or for everyday use. Hint hint—it's great for bloggers 🙂 You can get your own here.
---
The Kelty Redwing has been around for awhile. I distinctly remember considering it during my own backpacking trip of 2011. Ultimately I went with a different option, but this was a contender. Although this is a unisex bag, the Kelty Redwing 50 is easily adjustable, so it works for women–even those of us on the shorter side.
If you're looking for something smaller, there's also the Women's Redwing 40. This bag opens fully (so you can see what you're packing). Front stash and zippered pockets also give you more flexibility to carry small items. One last great feature: a padded laptop sleeve. Perfect for all you digital nomads & travel bloggers out there.
---
Gregory Jade 53 Backpack
For me, the best Europe travel backpack was this one here. I really liked the Gregory brand, and I still have my bag today, though it's a slightly older model and not as sleek-looking as this. There's so much going on for pockets and storage, which is a great feature.
The back straps and panel are comfortable, though a bit stiffer than some other brands, perhaps, as the pack keeps the weight a little farther from your body. I like the U-zip which makes getting into the main compartment fast and easy. Bonus: the pack comes with a rain cover that is stored on the pack itself. The Gregory Jade 53 is designed for women.
---
Many travelers swear by this bag as the best carry on backpack for Europe. At 45L it's very compact, but also comes with fantastic safety features.
If you're concerned about theft during your travels, you may find peace of mind with Pacsafe. The antitheft technology on these bags is impressive (click to read more details on the safety elements), and it's certainly a bag that will help you travel light and fast.
Those who pack minimally just might fall head over heels for this backpack. There are other size options, too, including the roomy 65L Pacsafe Venturesafe.
---
I can't help but think this backpack is sooo pretty! A huge number of fellow female travelers recommended it, so it had to be included on this list of travel backpacks for Europe.
At 50L, it's a great size for your European adventure, but it's not overly huge. The backpack boasts an "Anti-Gravity" suspension system, which makes it feel light as a feather.
The comfortable mesh and adjustable torso length are also a plus, especially if you're a lady on the shorter side. There are side and internal compression straps to help you stabilize what you're carrying and get that load as compact as possible. Read more about the Aura 50 here.
---
The Atmos is the male answer to the Aura bag. Going traveling with your partner? You could both head off we these two awesome Osprey options.
What's so great about the Osprey Men's Atmos 50 AG Backpack? A lot! This is an awesome men's travel backpack. The Atmos backpack has the same innovative Osprey Anti-Gravity system to keep you cool and comfortable. If using this pack for some serious hiking, there are plenty of attachments to secure trekking poles and other gear.
Check out a few more hiking backpacks here.
---
For some travelers, a 65L backpack will be the best backpack for traveling Europe. A great choice for such an amply sized pack is the Kelty Coyote, holding 40-60 lbs comfortably.
This top loading bag has lots of external pouches and sections for staying organized. The top lid can convert to a sling back too, for extra flexibility. For camping, there's also a handy sleeping bag compartment.
Have you backpacked abroad? Which of these do you think is the best backpack for backpacking Europe?
---
Read these next: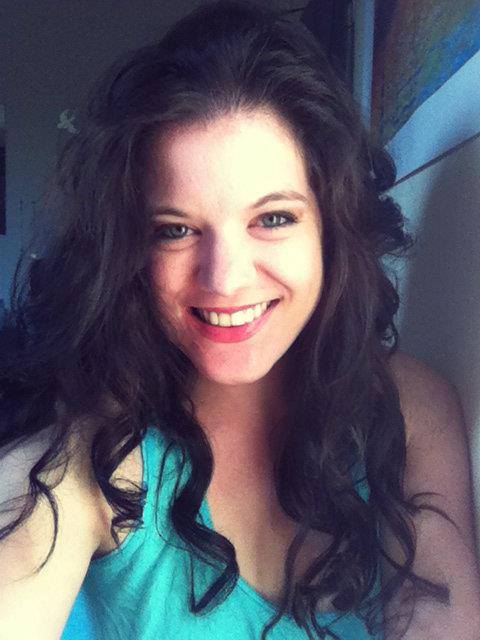 Amy Hartle is the author of Do You Love Me? How To Stop Seeking Reassurance in Relationships, a book on reassurance seeking and relationship anxiety. Both her book and this blog are born of personal experience; Amy shares expert relationship advice from the lessons learned during her own 10+ years with her husband, as well as couples travel tips and romantic getaway recommendations, all gleaned while traveling the world together.