---
*Links in this article may be affiliate links, from which we may earn commission. See our
Privacy Policy
for full details.
---
We recently decided to hang up our backpacks, stow away our suitcases, stop drifting, and *settle down* for a bit. Our decision to come home lead us to New Hampshire, a beautiful New England spot which is both familiar and totally new to both of us. We're so excited to have ended up here as there is so much to do in New Hampshire and throughout New England. We also really love the cabin-like dwelling we're renting. It's filled with wood beams, little nooks and crannies, and an almost Hobbit hole-like feeling. Perfect for us. Because we'd been traveling for awhile, and had previously rented a furnished apartment, we moved to New Hampshire with very little in the way of furniture. Our bed? An air mattress. We knew this was the first thing that needed to be upgraded, and so we set out to find the very best mattress for couples. As newlyweds, this was to be our first bed, the first mattress that would be ours and that we would be using for years to come. Thus, it had to be a good one!
Enter Marpac Yogabed. We ended up with a queen size mattress from Marpac Yogabed and we are beyond delighted. Let us tell you about our heavenly cloud of a mattress and why it is seriously the best bed for couples.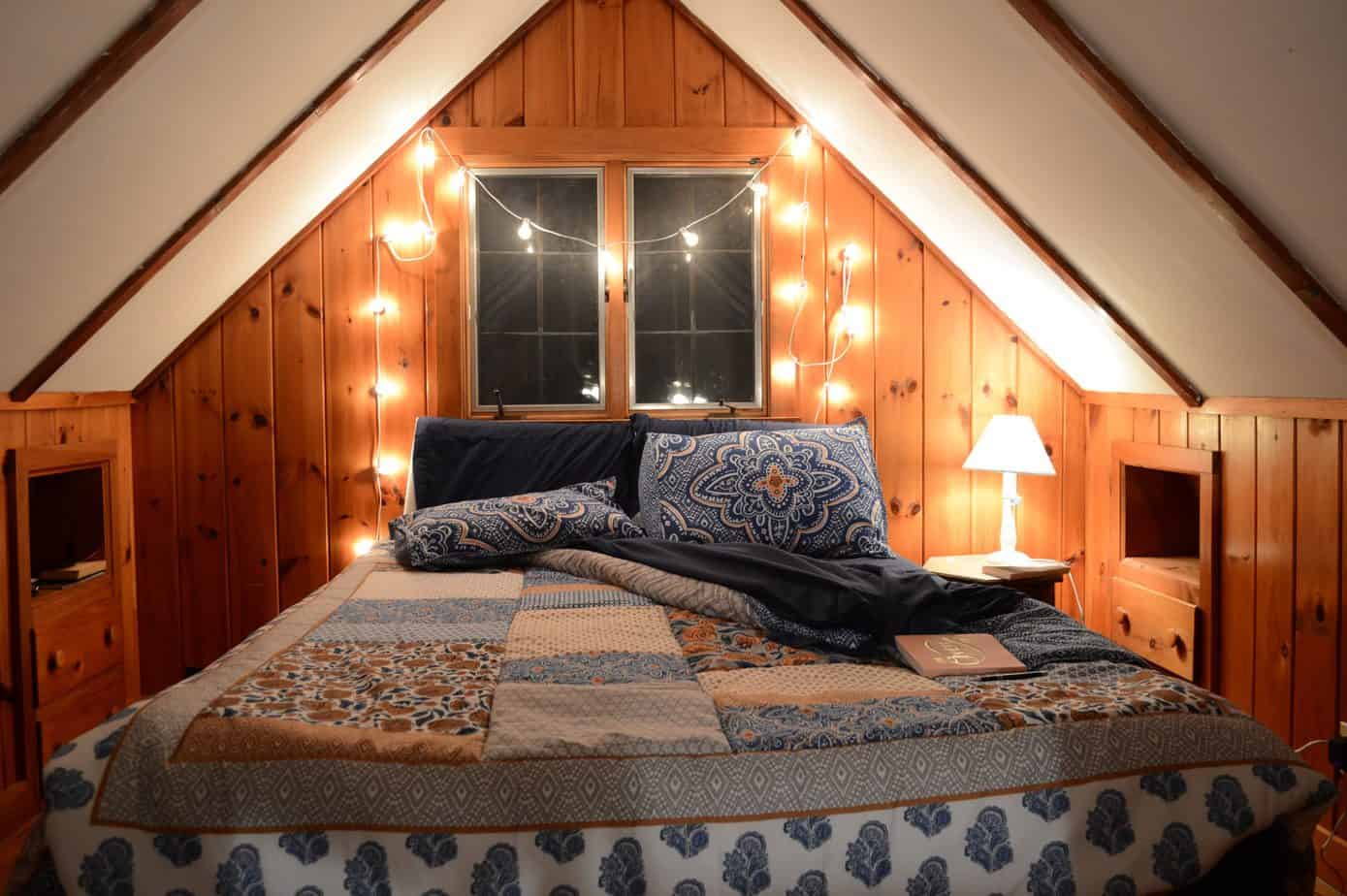 What is a Marpac Yogabed
Believe it or not, the Marpac Yogabed really has nothing to do with Yoga. The only connection may be that this mattress, like yoga, is super good for your body. The mattress is of the memory foam variety, which we had never tried before. And honestly, I was a tad skeptical. When I pictured memory foam, it sounded stiff and rubbery, but this couldn't be further from what it is truly like.
The Marpac Yogabed boasts a 4-layer Yoga Comfort System™ and YogaGel™ Memory Foam + Yoga Instant Response Foam™ which are cooling and cushioning. Basically, this means the mattress is made by pros and designed to support your sleeping form and feel awesome. It has four layers of foam to keep you cozy. It is also also keeps cooler than other types of beds.
This type of mattress is perfect for a platform bed (meaning you don't need a box spring). We ordered our platform base on Amazon. It is quiet, sturdy, and we put it together in under 10 minutes. Get the base here.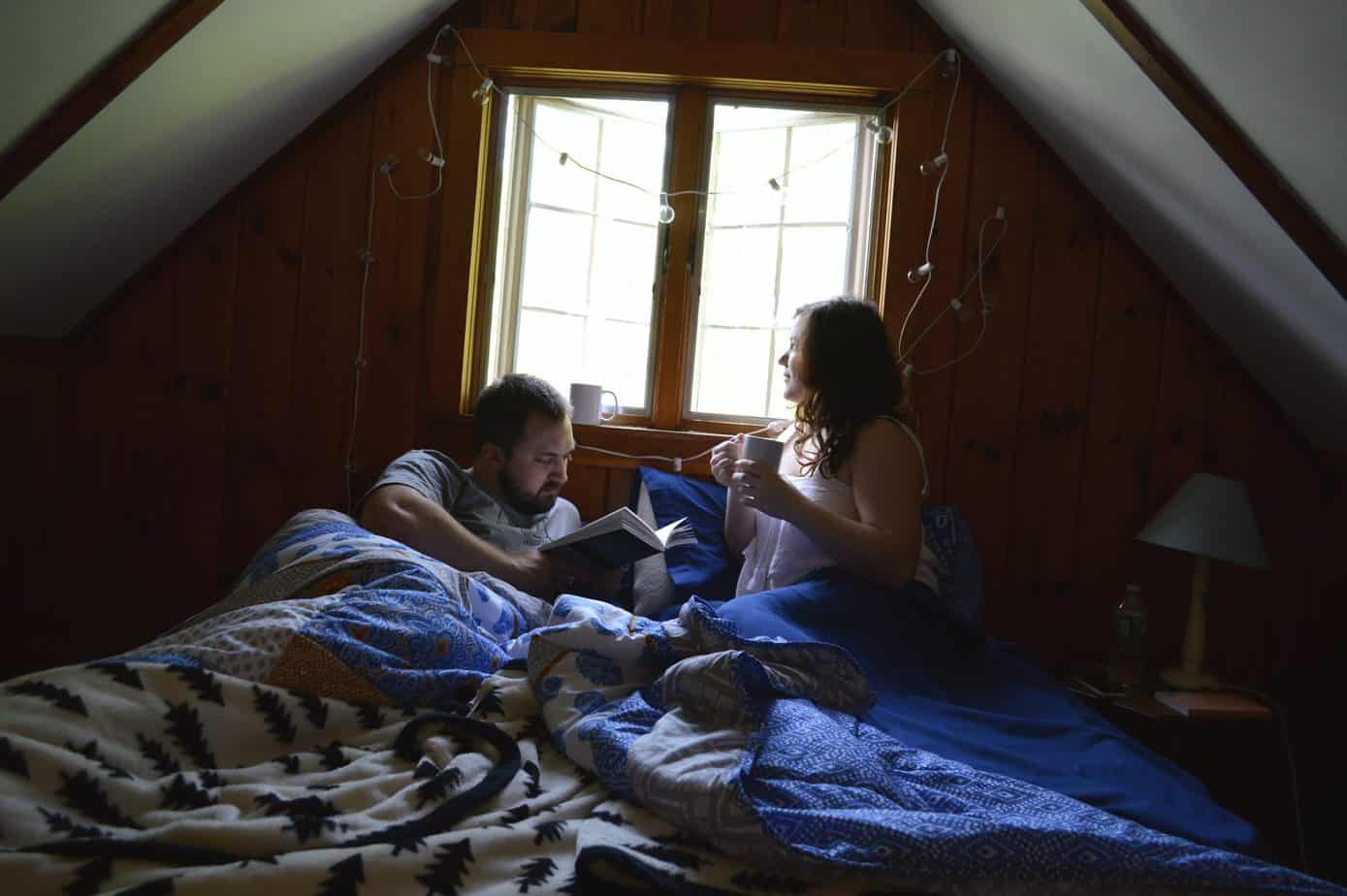 What Couples Need From Their Mattress
Every individual–and every couple–is different, but to please two sleeping people, it's important that the mattress is top quality and provides excellent comfort. It should feel good to both of us. The Marpac Yogabed really met this demand. Somehow, it is the perfect combination of soft and firm. The idea of a firm mattress never appealed to us at first, because firm sounds like there will be little give with the mattress. But we knew that firm mattresses offer good support, and in our 30s now, we kind of need that!
It turns out, a foam mattress like Marpac Yogabed is supportive while letting you sink in just enough. This is such a relaxing sensation, like you're being held and cradled by the bed. It's wonderful and we would liken it to sleeping on a fluffy, protective cloud.
Another thing that couples look for when choosing a mattress is one that is quiet and doesn't shift too much. If you have a partner who tosses and turns at night, a Marpac Yogabed mattress would be ideal for you. Not only does it not make a peep (the lack of springs keeps it virtually silent) it distributes weight evenly. We never feel the other person move in the night, and I'd venture to say you could put a full cup of coffee on one side of the bed and it wouldn't spill. When the bed is empty, it regains its shape perfectly.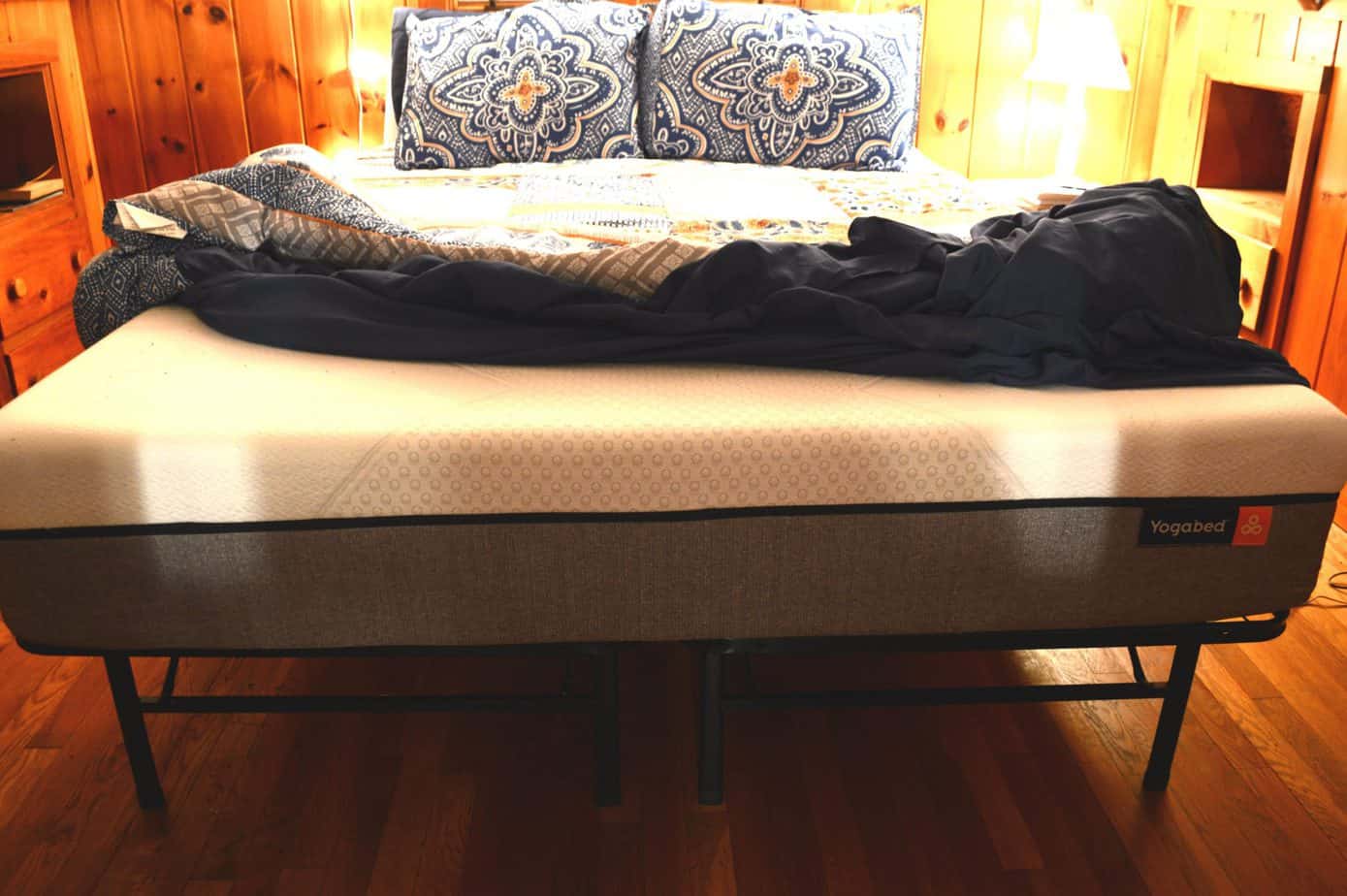 How the Marpac Yogabed Feels
Like a squishy cloud, yet supportive and grounded like the earth. The Marpac Yogabed is lovely and we can't get over how comfortable it is. We both get a solid night's sleep and feel that the mattress is keeping us aligned and holding our weight in just the right way. As a side sleeper, it distributes evenly between by hips, shoulders, and head, and combined with the foam pillows (so nice & included with the mattress) my neck feels better than ever.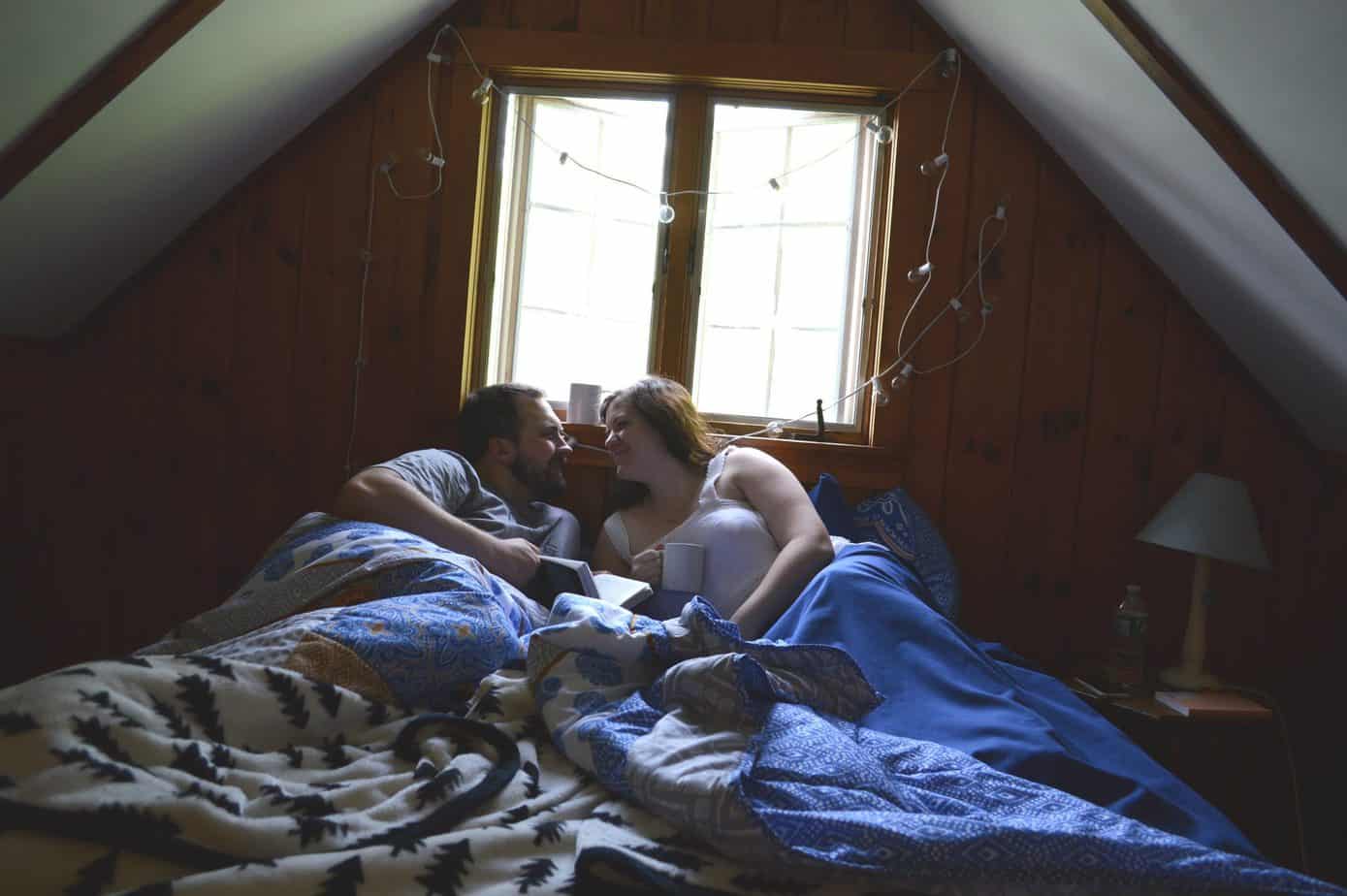 Occasionally, I even work in bed. (One of the many perks of working from home!) Sitting up in this bed has the same effect of evenly spreading your weight, so its equally suitable to sit in. Spring mattresses I've tried often make me feel like I'm falling off the edge or sinking too deeply into the bed. The Marpac Yogabed holds you up and is still so soft. Yesssss it's wonderful. If you want to try it out, Marpac Yogabed comes with a 101-night trial.
While our Marpac Yogabed was generously provided by the company in exchange for our honest, unbiased review, we can say without a doubt that this mattress rocks. Ok, off to bed! xo
*This post contains affiliate links. Should you make a purchase via our link, Two Drifters will receive a small commission, at no extra cost to you.
---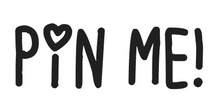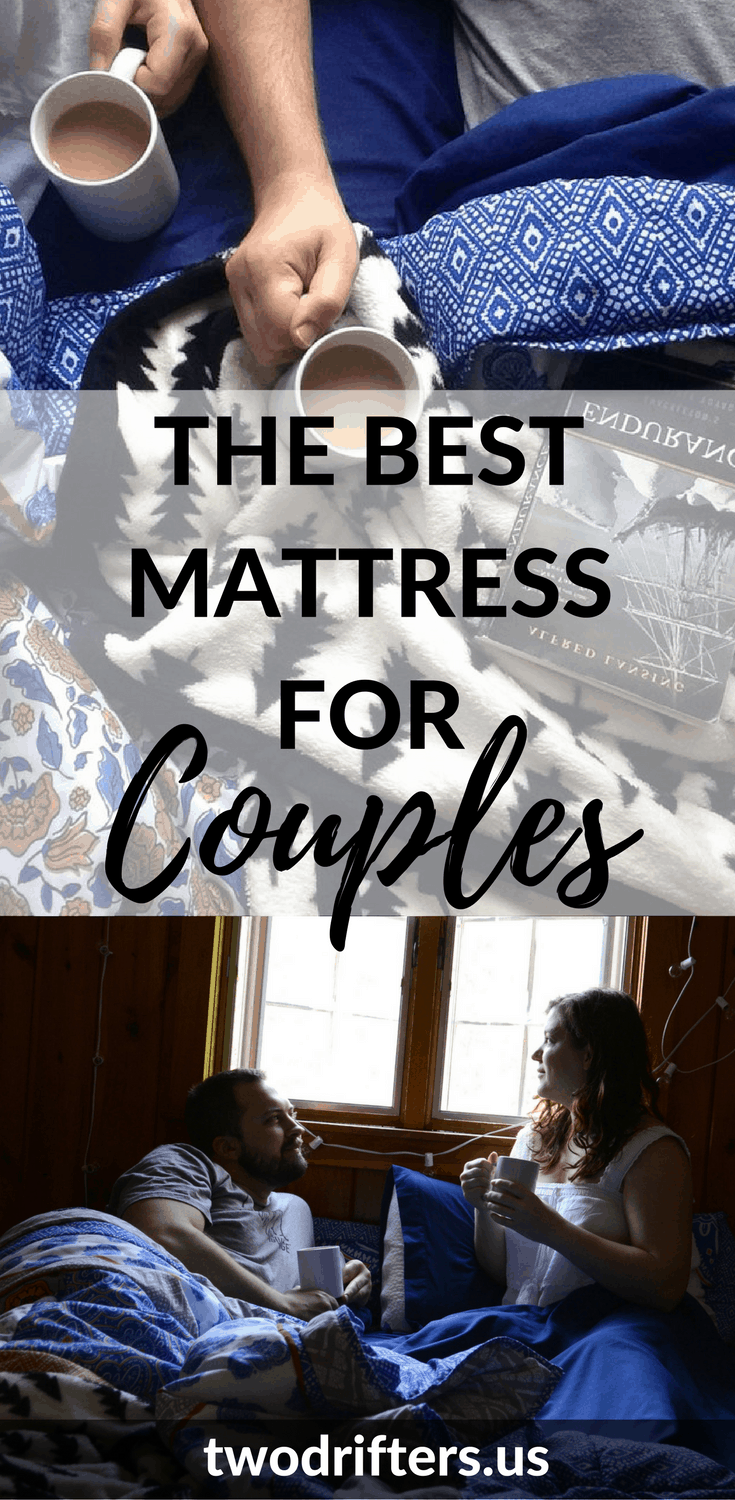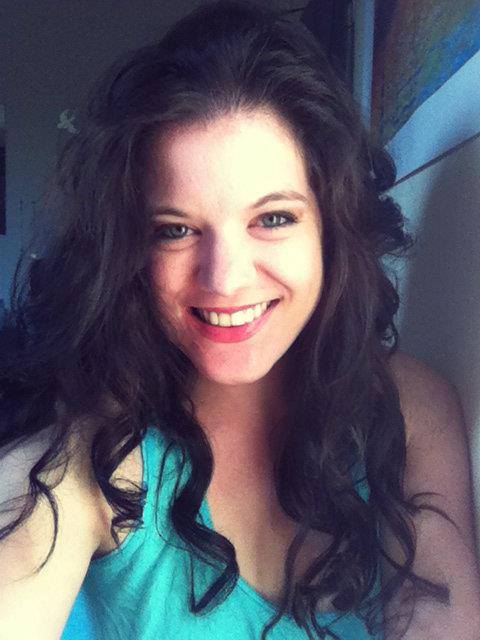 Amy Hartle is the co-founder and owner of Two Drifters, where she blogs about romantic and couples travel, relationships, honeymoons, and more. With a Master's in English and a BA in Musical Theatre, Amy loves to write quality content as well as to entertain, and she hopes to do a bit of both here on the blog! Amy is happily married to her husband Nathan, and when not working on their sites, Amy & Nathan can be found cuddling, reading, and enjoying delicious lattes.