This post may contain affiliate links. Read our disclosure page for full details.
Searching for the perfect honeymoon destinations for adventurous couples? We've got ya covered!
For the well-traveled couple, there are fewer things more exciting than planning a trip. But when you've already started checking items off your bucket list, your appetite for adventure only keeps growing. That means, when it comes time to plan a honeymoon, adventurous duos are likely to seek out the most unique honeymoon destinations possible.
Traditionally in most Western marriages, a newlywed couple heads off for a week or so of marital bliss immediately following the wedding. Jetting off to a tropical island or a fancy resort is the typical M.O., and visions of lying on glorious beaches sipping Mai Tais certainly come to mind.
Such tropical honeymoons are perfectly fine. In fact, if lazy days on the beach are your thing, then by all means, you go do you. And in fact, you can still choose an off-the-beaten path tropical destination, such as Culebra in Puerto Rico!
Here are 7 stunning Caribbean destinations you might also consider.
But for the well-traveled couple, sometimes these more common honeymoon destinations don't seem to fit the bill. Perhaps the couple has already visited a popular spot, or maybe they're simply looking for something a bit outside of the box (helicopter ride over Niagara Falls, anyone?)
If that describes you and your partner, we've researched and come up with a list of several unusual (and jealousy-inducing) honeymoon ideas for the soon-to-be-wed folks out there.
As we're planning our own upcoming nuptials, it makes sense that we'd want to research this for ourselves as well. Yet our plan is even less traditional. Most likely, we Two Drifters will not embark on a standard honeymoon following our wedding.
Instead, we plan to head to Europe a few months later, for an indefinite time period that you might call an "extended honeymoon." Actually, let's face it: our traveling life together will be a never-ending honeymoon. Without further ado….
Psst! don't miss our other guides to honeymoon destinations and romantic spots around the world!
Adventurous Honeymoons: Destinations for Well-Traveled Couples
Dubai
The fabulous city of Dubai is growing in popularity as a honeymoon destination, and it's not hard to see why. With a sleek, modern city skyline, luxury shopping, and an abundance of resorts, this UAE city is a hot spot.
Get off the beaten path with a stay at the Al Maha Desert Resort and Spa. Designed in the style of a traditional Bedouin encampment, Al Maha is a stunning desert oasis. Here are some more incredible picks for the best Dubai desert resorts.
With an invigorating on-site spa and outstanding dining options, you may find it hard to leave the resort. But day trips, horseback riding, nature walks, and more are on the menu of activities, and not to be missed.
PS: Check out this list of exotic honeymoon destinations that includes Dubai!
Tanzania
Tanzania may not be the first destination that comes to mind when planning for your honeymoon, but if you choose to journey here, you'll know you made the right choice. It's a winner when it comes to honeymoon destinations for adventurous couples!
In the heart of the Serengeti, you could find yourself enjoying "wild luxury" at Bushtops Luxury Camps. One look at this unparalleled 5-star resort, and you'll be booking your flights.
With safari and wildlife viewing as the main attraction, you'll find there is so much more to Tanzania, and every day of your honeymoon will be a romantic adventure like you never expected.
Cuba
Though residents of other nations were free to visit, if you're an American citizen, Cuba has just now become a possible option for your honeymoon.
Because of the recent changes, it is now a fresh and exciting destination that seasoned travelers are considering for this all-important vacation. Old world charm, vibrant culture, beaches, rainforests, waterfalls: Cuba, it seems, has the best of everything.
There are a wide range of resorts and hotels to meet your needs as you explore this fascinating country. You might even consider an Airbnb for a deeper (and highly affordable) local experience. We feature a stunning Cuba Airbnb plus 20 more in this article: 21 Insanely Romantic Airbnbs You'll Want to Book Right Now.
Scotland
Scotland holds a special place in our hearts, so while not perhaps the most unique honeymoon destination in this list, it is absolutely worth mentioning.
Scotland is a mythical, enchanting place that is simply bursting with romance. From the historic streets of Edinburgh, to the nightlife of Glasgow, to the incomparable Scottish highlands, this is a vast nation with something for everyone.
Our best tip? Fly into Glasgow, rent a car, and drive up to the highlands for hiking, whisky tasting, and a stay in a cozy Scottish inn.
Or, you could always pop over to Iceland. With equally epic landscapes, towering waterfalls, and that iconic blue lagoon, a honeymoon in Iceland sounds like a total dream.
Guatemala
If Central America is under consideration as a potential honeymoon spot, then why not take a look at Guatemala? There are a few well-known areas in Guatemala that would make fantastic holiday options, such as the adventure-filled Semuc Champey, but the gem of this country may be the stunning Lake Atitlan.
Situated right on its shores is Laguna Lodge Eco-Resort, a beautiful boutique hotel nestled amongst the lush greenery. While the Lodge might boast of its insane volcano views, it also has fabulous dining, a full-service spa, and a huge array of activities to enjoy around the region.
See also: 6 of the Best Honeymoon Destinations in Colombia
Romania

Rich in history and culture and dotted with medieval villages, Romania would no doubt be an exceptional honeymoon destination at any time of year.
While you could choose more of a resort/spa experience, why not look into cozier, more rustic options such as The Copsamare Guesthouses?
These are found in Transylvania, the forested, picturesque region perhaps most well-known as the site of "Dracula's" castle (Castle Bran).
Greenland
Looking to do the total opposite of a beach vacation for your honeymoon? Perhaps you should head to the Arctic.
Greenland is definitely an alternative choice for the most adventurous of travelers. Surrounded by icebergs and perhaps a glimpse of the northern lights, it will truly feel like it's just the two of you in this remote destination.
The chilly temps give you the perfect excuse to snuggle up to your new husband or wife. (Another "cool" idea is Lapland, in Finland.)
Montana, USA
Montana: land of open skies, incredible scenery, the true Wild West. If you're not interested in laying on Hawaii's majestic beaches, but are looking for another honeymoon option stateside, Montana may be the answer for you.
Luxury ranch cabins are available at The Ranch at Rock Creek where you can find a nice balance between relaxation and adventure. Mountain biking, hiking, stagecoach rides, archery, fly fishing, and, of course, horseback riding, are just a sampling of the activities you can enjoy here in the Treasure State.
This would be a perfect honeymoon choice for an outdoorsy couple looking for something a little different.
Turkey
Turkey is the honeymoon destination for you if you're seeking something exotic. The coastal areas such as Antalya are already popular spots for holidaymakers, and with good reason. The beaches are beautiful with spectacular blue waters and plenty of resort options exist in that area.
You might also consider other regions of the country, including metropolitan Istanbul, often called "the second Rome" on account of its abundant culture and history. Cappadoccia is a particular dream destination.
Check out this list of adventurous things to do in Cappadoccia for inspiration.
Western Australia
Australia is a massive country with so much to offer. Unfortunately, many visitors down under only explore the more populous eastern coast.
While the Great Barrier Reef and Sydney are incredible places, if you're looking for something unique, set your sights on Western Australia.
With miles of diverse and gorgeous coastline, inland gorges and waterfalls, wine regions, and so much more, WA is a great pick for the well-traveled couple.
Seeking a quaint, romantic area with amazing beaches? Broome, in the northern part of WA certainly will not disappoint. Don't miss the famous sunset camel rides across Cable Beach.
British Columbia, Canada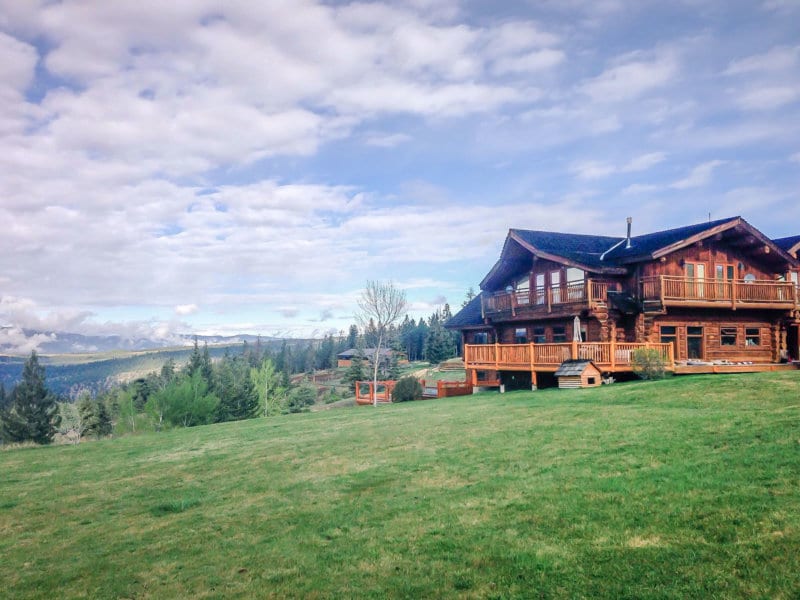 We ended up spending most of our Two Drifters honeymoon in British Columbia, on the western edge of Canada. This is an often overlooked region that is filled with natural beauty and plenty of opportunity for adventure.
We spent several days at the Echo Valley Ranch & Spa where we enjoyed gourmet meals, luxurious spa treatments, horseback riding, and endless acres of mountainous splendor.
This was a wonderful spot for a honeymoon or a romantic getaway, and with a remote location, Echo Valley is one of those places you can truly get back to nature.
Where did you go on your honeymoon? Let us know in the comments!
---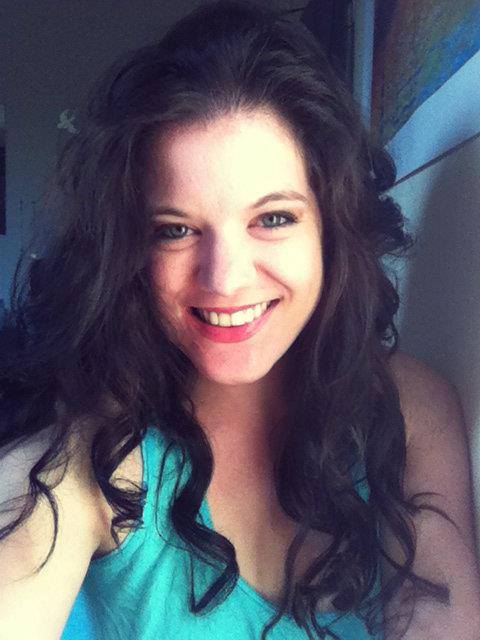 Amy Hartle is the Editor behind Two Drifters, and author of Do You Love Me? How To Stop Seeking Reassurance in Relationships, a book on reassurance seeking. While her name often is found beside the title of "Relationship Expert", she knows that becoming an expert on love and relationships will be a lifelong challenge. But, she is a passionate student of the subject, fully dedicated to learning all she can about relationships, connection, and intimacy, and nurturing her own marriage along the way.
Amy lives in North Carolina with her husband Nathan, and son Malcolm. When not working on websites or traveling the world, the Hartles can be found cuddling, reading, and hanging out with their cats.