---
*Links in this article may be affiliate links, from which we may earn commission. See our
Privacy Policy
for full details.
---
It's been a really long time since I've sat down to write a personal post, and I decided it was time.
Nothing monumental is happening in our lives, but I am feeling just so happy and content. Things are really good.
In April, we moved to Burlington, Vermont, a city where I used to live several years ago. I usually say that I'm "from" Vermont, because although I grew up in Florida, I've lived in VT on and off since 2002. And Vermont is just such a great place.
This is Nathan's first time as a Vermont resident, but I think he's loving it so far, too. It doesn't hurt that Burlington is perched on shimmery Lake Champlain or that nearly every day is 75 degrees and sunny. The weather has been beautiful.
Why Burlington Rocks
There's plenty of reasons to like Burlington. It's Vermont's biggest city, with some 200,000 in the greater BTV area. And there's so much to do. After a year of living in a super small town in New Hampshire, we're thrilled to be in a place where there are tons of restaurants, events, and activities. We're able to walk downtown from our place, which we do nearly every day to visit and work at one of our favorite coffee shops. We've also got a number of friends and family nearby, making our time here even better.
In a lot of ways, Burlington feels like the Asheville of the north. Asheville, North Carolina is where we spent two fun filled years and where we got married. Both cities fit us perfectly: a hip town in/near the mountains with art, adventure, and beer.
It's great to have a home base in a place we are happy to be. While being nomadic or traveling full time has many good points, at this season of our lives, we love having roots. And we're finally able to manifest some of the exciting benefits of a home base that we wrote about in this post: Nomadic No More: Why We're Giving Up Full Time Travel.
What's To Come
This post is meant to be an update not just on our personal lives but on us as Two Drifters. So what's in store for us?
While no international travel is on the schedule at the time of this writing, it's quite possible we'll pop up to Montreal! This lovely city is now just under a 2-hour drive from us. We do have plans to visit many spots throughout New England in the next several months. Honestly, in summer and fall, there's nowhere better to be than New England!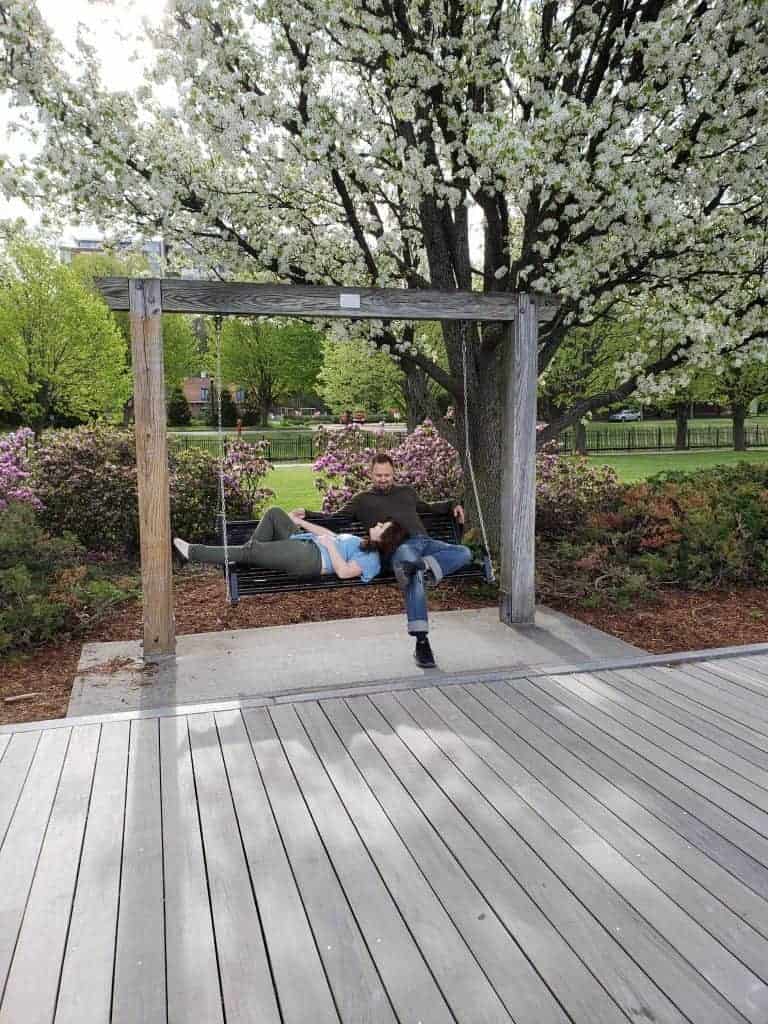 We've got trips to Maine coming up, a family beach vacation in North Carolina in a couple of weeks, some excursions around our new home state of Vermont, visits to New Hampshire and Mass, and a couple of other USA adventures. Expect to hear about more outdoor adventures like hiking, camping, and kayaking. This is an outstanding destination for nature, so we're planning to take advantage of it. We'll definitely be posting regularly about our comings and goings on Instagram, so follow along there for the latest.
We'll be producing plenty of content for the blog, both travel and relationship-focused. If there's something you'd like to read about, please tell us! Get in touch by commenting or via our contact page.
What We're Digging Right Now
While we adore travel, being in one place and getting our new home all set up has been so fun. This gives us more opportunities to pursue other hobbies, too, such as reading, watching Netflix, and dining out locally. Here's what we're into right now:
Bloodline – This Netflix series has us hooked! We just finished the first season and can't recommend it enough. It's a family drama (hidden secrets uncovered, etc) based in the Florida Keys. The actors are amazing (shoutout to Coach from Friday Night Lights!)
My Favorite Murder – I started listening to podcasts all the time lately…especially because I've been walking everywhere. I'm late to the party, but one of the best podcasts I've found is My Favorite Murder, hosted by two badass lady "murderinos." The show combines true crime and comedy and it's a blast to listen to.
Home Cooking – Okay, so maybe it's just me, but I've been falling more in love with food and cooking lately. I'm having fun experimenting with new recipes, and I can't wait to visit the local farmer's market and come home with a basket full of fresh local veggies!
Agatha Christie – Again, just me. I started reading a couple of Agatha Christie's classic mystery novels this year and they are absolutely fun and fast reads. I recommend starting with Murder on the Orient Express, The ABC Murders, or And Then There Were None. 
Brunch – Who isn't obsessed with brunch??! We've made it our goal to visit–and write about—the best places to eat brunch in Burlington. We'll update the post as we go, but so far, the standout is The Skinny Pancake, a crepe joint. More to come as we continue to stuff our faces.
As always, thanks for drifting with us!
–Amy
PS: This city is full of dogs and it MAKES US SO HAPPY!!!!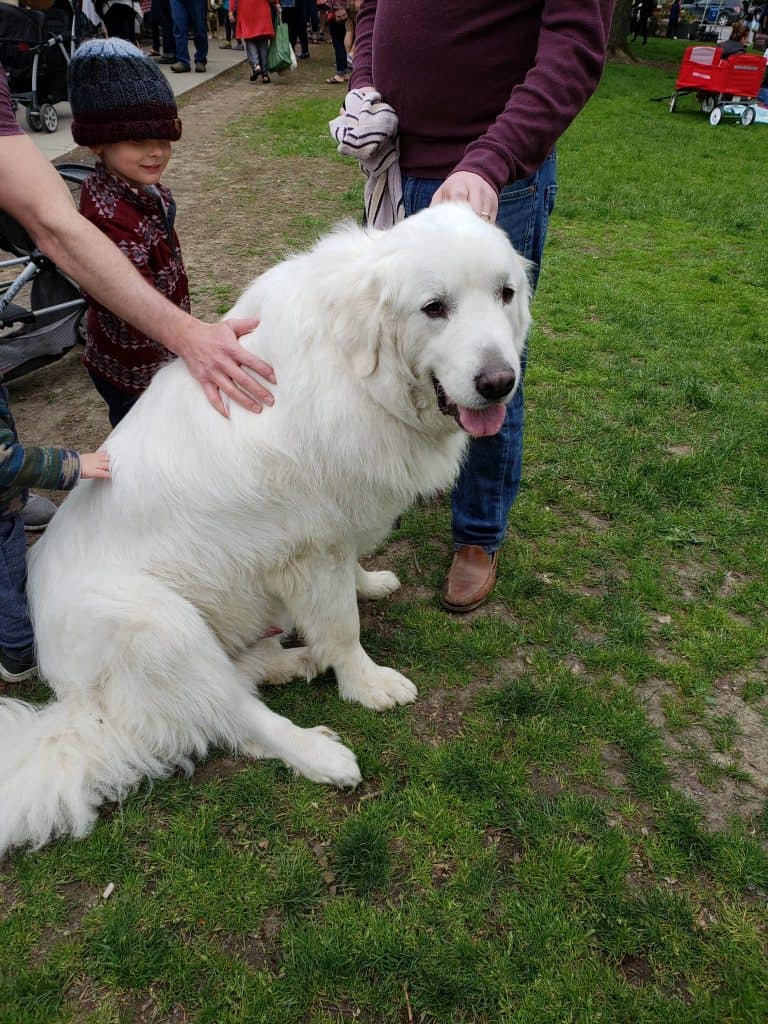 Amy Hartle is the co-founder and owner of Two Drifters, where she blogs about romantic and couples travel, relationships, honeymoons, and more. With a Master's in English and a BA in Musical Theatre, Amy loves to write quality content as well as to entertain, and she hopes to do a bit of both here on the blog! Amy is happily married to her husband Nathan, and when not working on their sites, Amy & Nathan can be found cuddling, reading, and enjoying delicious lattes.