*Links in this article may be affiliate links, from which we may earn commission. See our Privacy Policy for full details.
Last weekend, Nathan and I went on the first hike we've ventured out on in quite awhile. Since moving to Asheville, we've been planning to enjoy the many amazing trails in the Blue Ridge Mountains, but for one reason or another, we've been too busy. Going out on Saturday, however, re-solidified our resolve to experience much more of this beautiful region.
Saturday's hike was just off the Blue Ridge Parkway south of Asheville. We drove for about 30 miles along the parkway, always gorgeous with its spectacular views. Although we made a point to leave early to avoid crowds, there were still plenty of people out on this summery weekend morning. Our drive took us about one hour and we arrived at Black Balsam Knob Road which connects to the parkway. It was already packed with cars, so we tucked ourselves into a spot on the roadside and headed off to find the trail.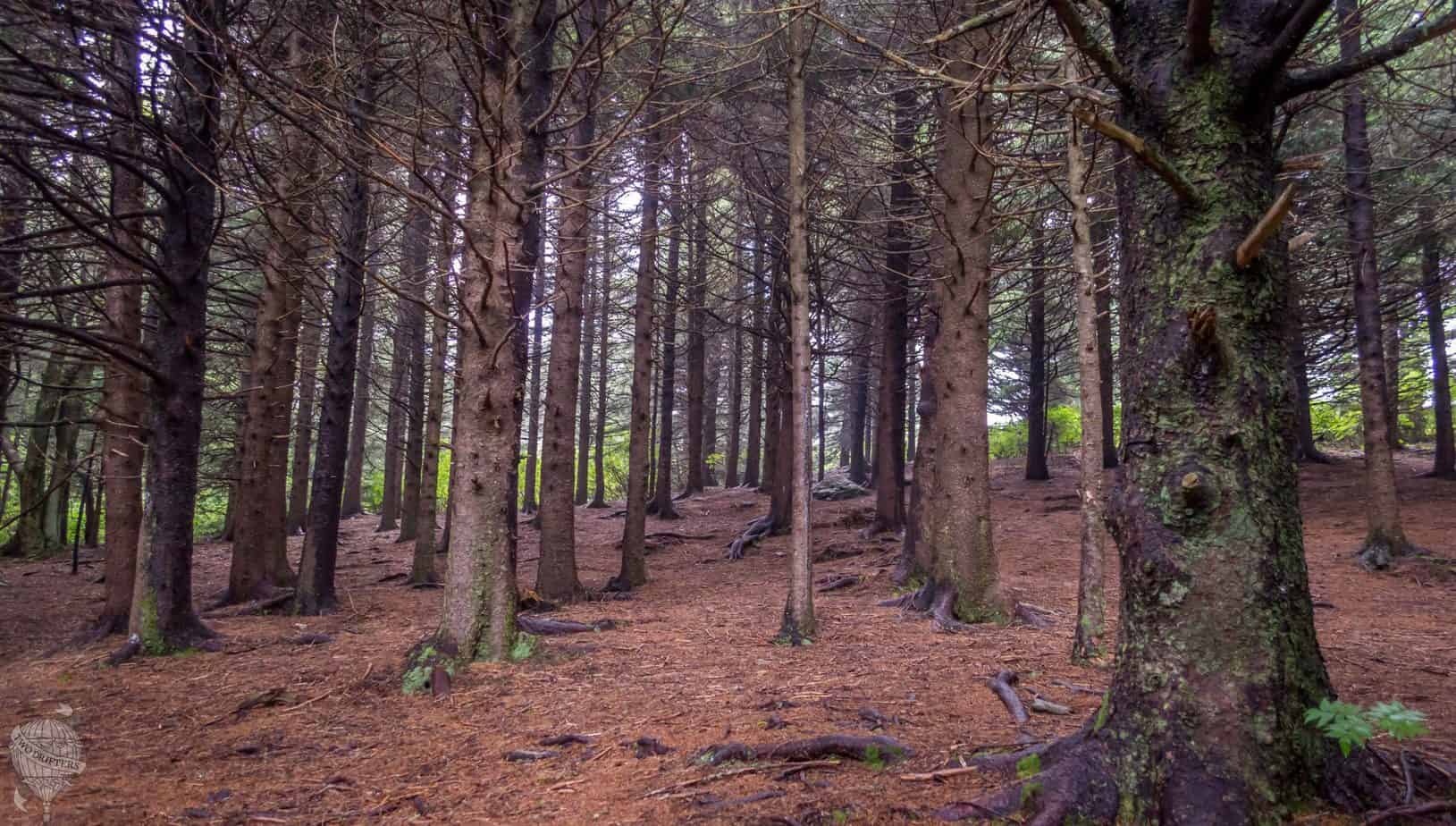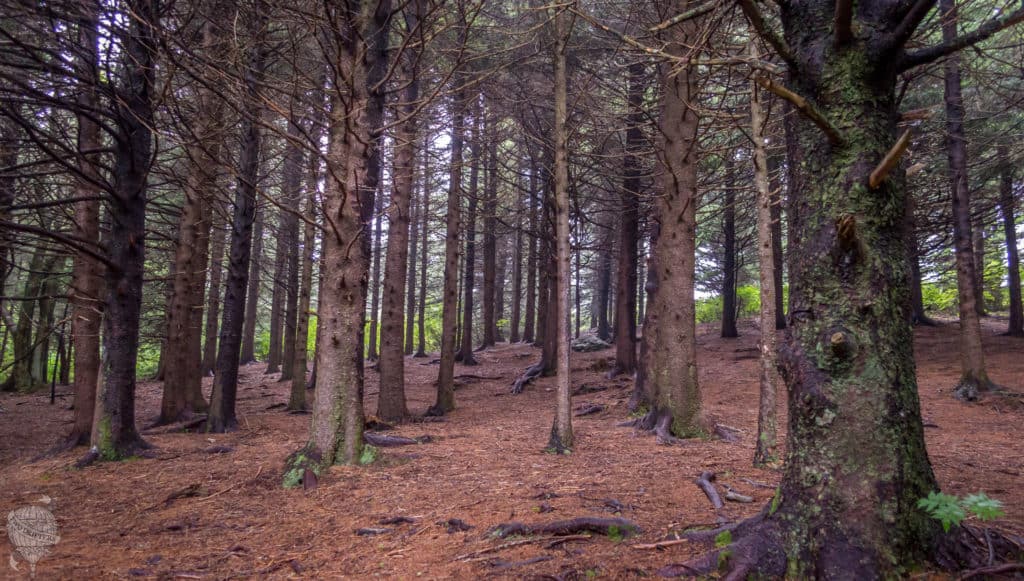 According to the Black Balsam Knob guide on the Romantic Asheville website (a great resource, by the way) we were to take the Art Loeb trail up towards the summit. This was a truly lovely part of the hike, moving through silent forests of balsam trees. There was definitely a mystical atmosphere, and the cool, misty weather probably had something to do with that! We didn't see any other people on this portion of our hike, which was surprising given the number of cars parked at the trailhead.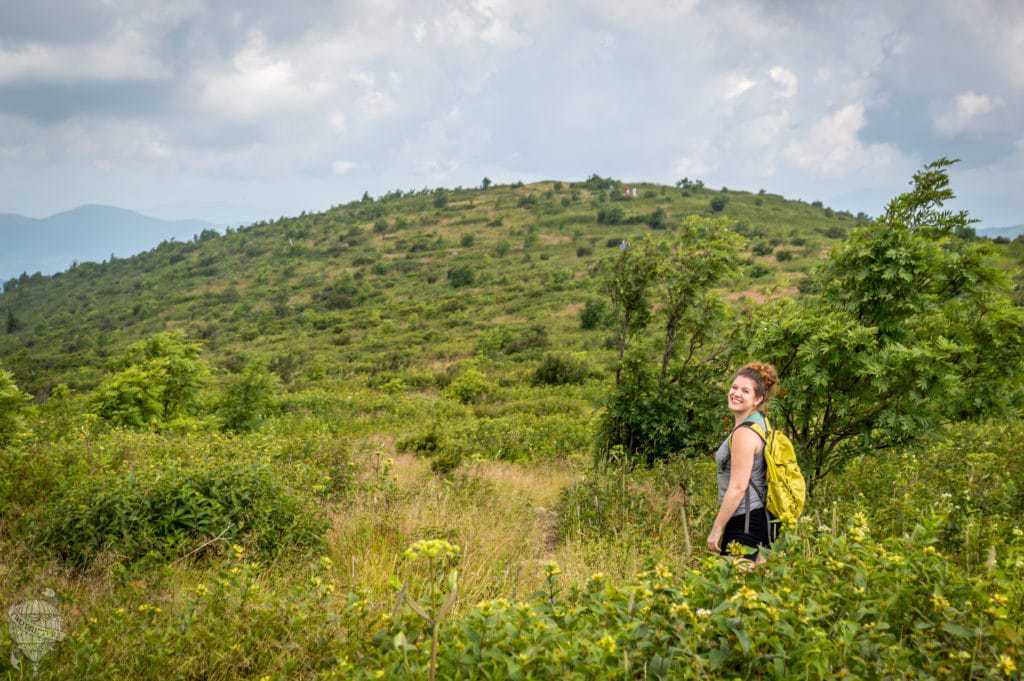 After the balsam forests, the land cleared and we were among the balds that this hike is known for. This allows for sweeping views of the surrounding mountains. We were lucky to have some sunshine at this point and could snap a few nice photos. We do love those landscapes!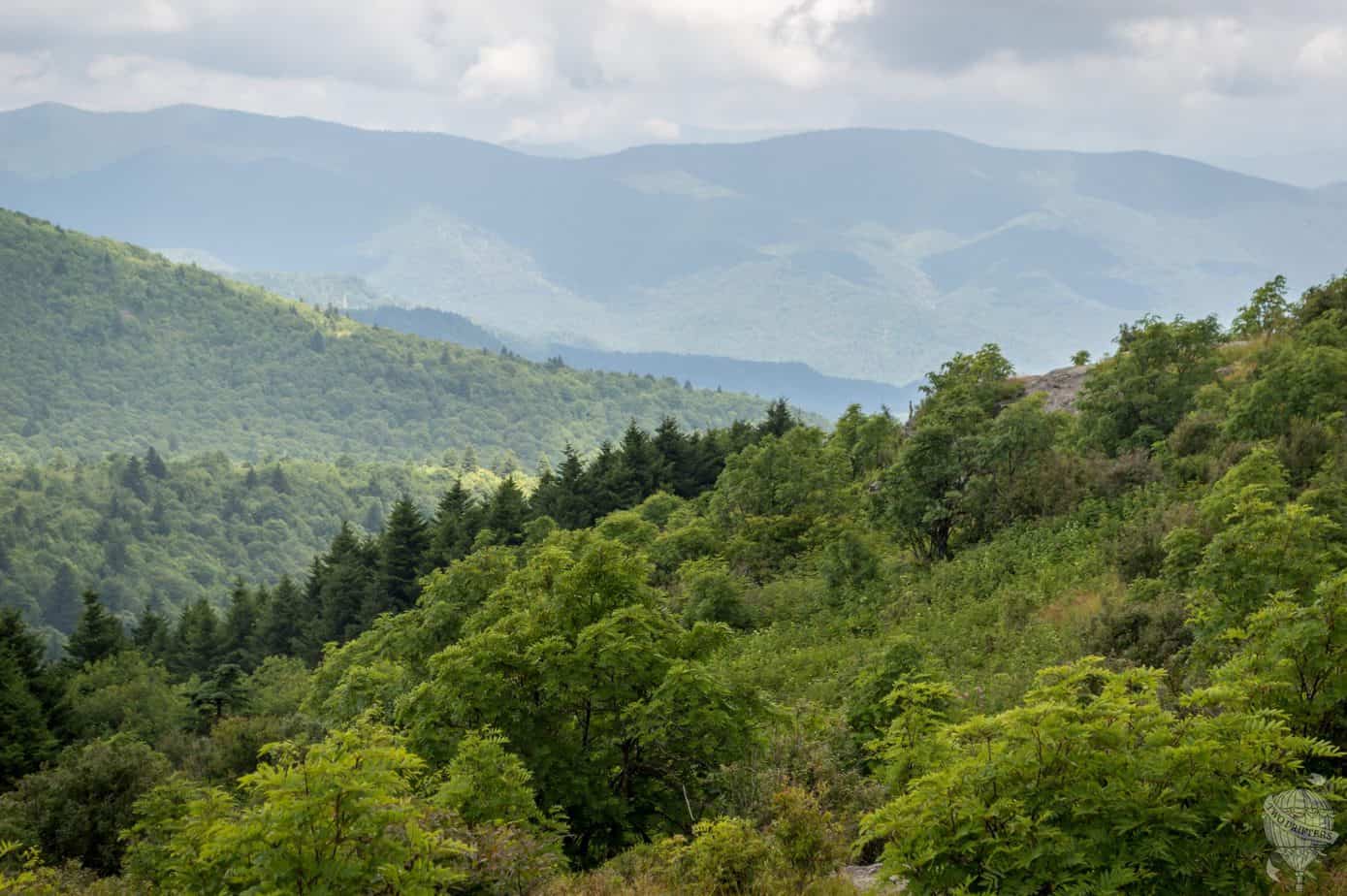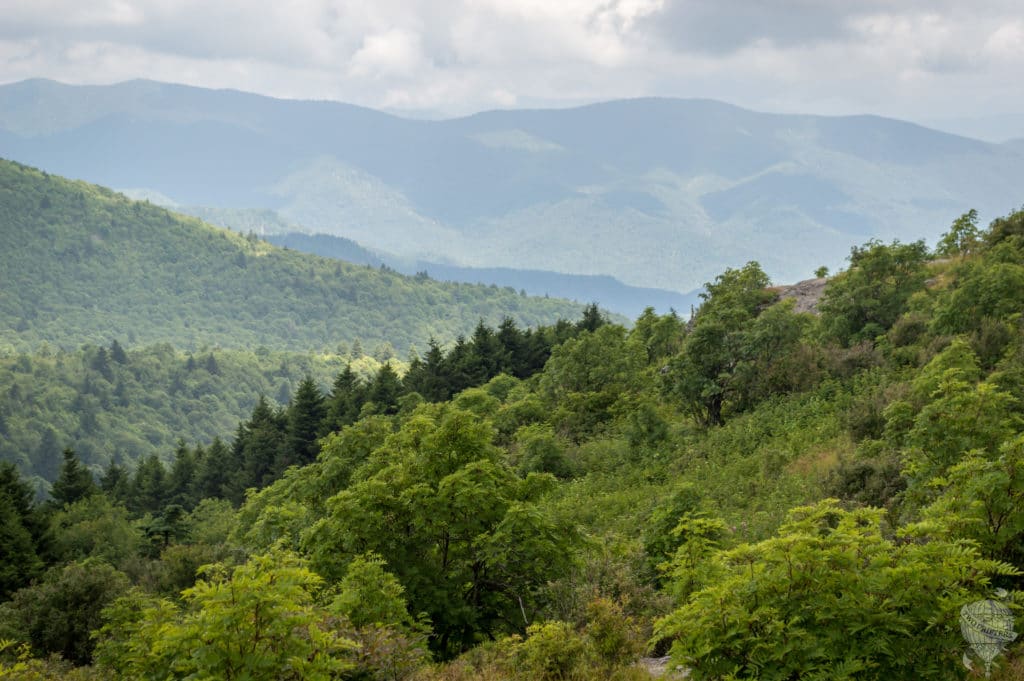 It was about 15-20 degrees cooler than it was in Asheville, making me wish I'd thought to bring a sweater. But after walking for a bit, the temperature was really perfect for being outdoors. At the summit of Black Balsam, the fog had rolled in, so unfortunately, we weren't treated to any views from the top. There were at least 20 people up there, and it felt pretty crowded. For a more secluded experience, it would probably be good to get started a little earlier in the morning or consider going out on a weekday.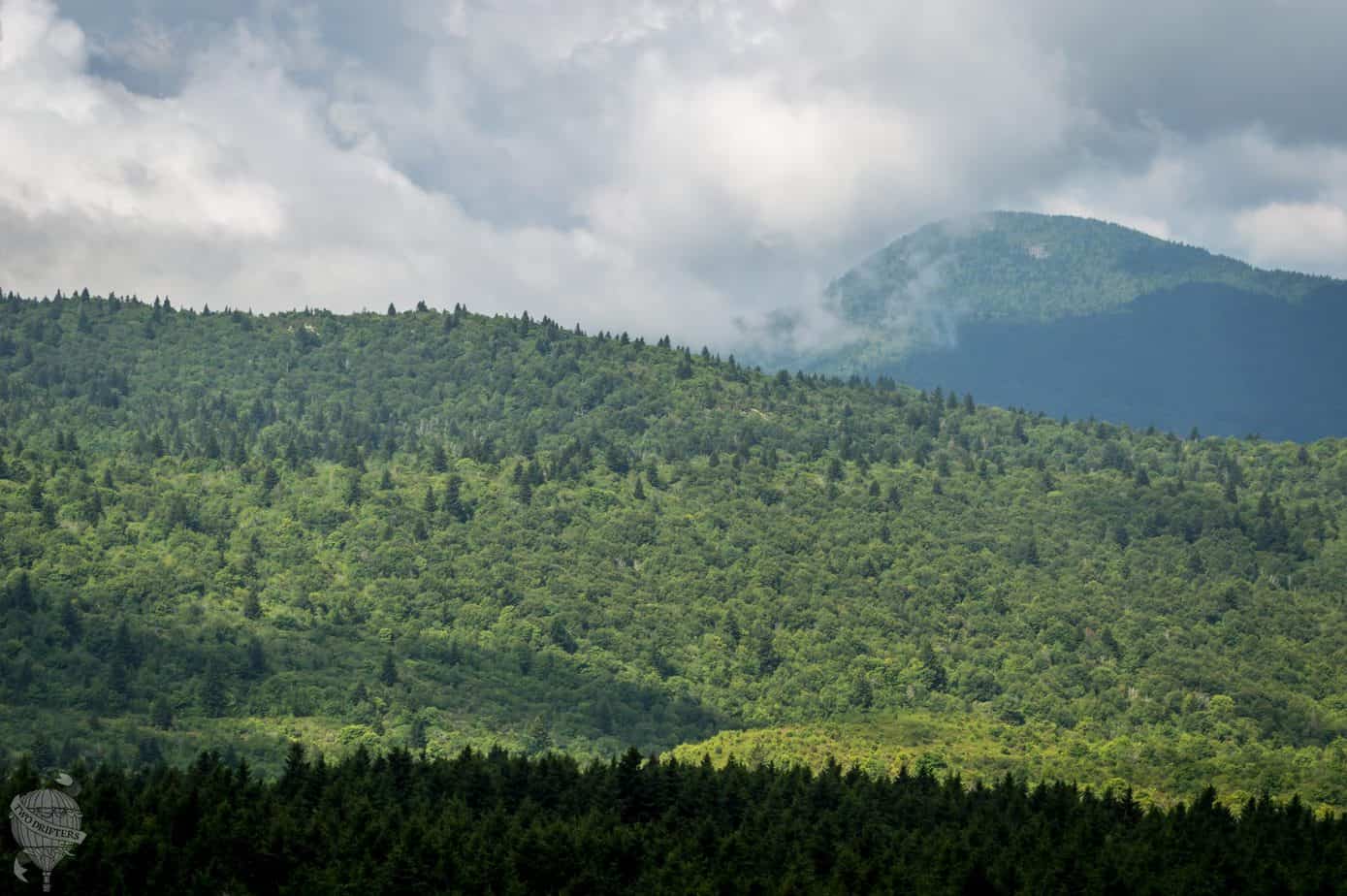 There was plenty of bird life along the trail (and far too many bumble bees for my liking). All in all, it was a wonderful hike we would definitely recommend to anyone visiting the Asheville area.
Love, Your Two Drifters
(Photos by Nathan, Words by Amy)
What's your favorite hike in Western North Carolina? Let us know in the comments!