---
*Links in this article may be affiliate links, from which we may earn commission. See our
Privacy Policy
for full details.
---
I believe we all get our impetus to travel from somewhere. Often, it can be as simple as being inspired by the words of some of the best travel quotes. Sure, research shows the desire to explore the world may be buried deep within our genes, but in a more immediate sense, I think our experiences and our inspirations to travel are mostly external.
I took the typical amount of vacations with my family when I was young. I was excited to explore Hilton Head, South Carolina when I was 5, and thrilled to see my first glimpse of mountains in the Smokies of Tennessee. But I think my nomadic soul came to life even earlier than that. The movies I watched, the books I read, and the stories I heard, all had an indelible impression on my young wanderlusting soul. For me, it all began with the chipmunks….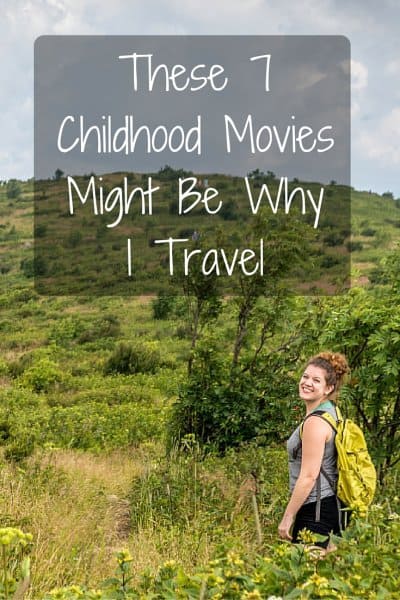 The Chipmunk Adventure (1987)
No childhood movie had a bigger impact on my love for travel than The Chipmunk Adventure. Racing around the globe in hot air balloons (blue and pink of course), the chipmunks and chipettes outwit criminals and get to visit some amazing sites. Watching that as a kid, I knew that 1. I wanted to visit the world, and 2. I will ride in a hot air balloon someday. –The latter still hasn't happened, but there's time yet…
A Little Princess (1995)
Sarah Crewe is forced to leave her life of freedom and adventure and sent to a fancy boarding school when her father goes off to fight in the war. The 90's version of this film is a remake of the Shirley Temple classic, but the newer edition will always be the classic to me. I don't know any girls around my age who can watch that movie without tearing up. It's moving, beautiful, and captivating. Sarah tells stories about India to the other girls, and like them, I sat enraptured, envisioning a fantasy land of spice, tigers, and myths.
Homeward Bound  (1993)
Who didn't love this tear-inducing 90's movie? Homeward Bound is one of those films that if I just hear the theme music, I'm ready to cry. Sassy, Chance, Shadow. The sweetest, bravest animals there ever were. This movie made an animal lover out of me, but also oddly compelled me to want to explore the great outdoors. Scary as their encounters were at times, I wanted to climb the mountains, encounter wildlife, and ford rivers right alongside these anthropomorphic housepets.
The Brave Little Toaster (1987)
If domestic cats and dogs embarking on an adventurous journey wasn't enough, in 1987, a group of household appliances set off to find their absent owner. This cute and slightly-disturbing-when-you-really-think-about-it movie inspired little kids like me to be brave and to partner up with friends to reach our goals. The Brave Little Toaster showed me that travel is for everyone, even if you need electricity to survive.
Ever After (1998)
Although this isn't really a film about travel, Ever After struck my impressionable 12-year old heart and made me fall in love with a Europe I only dreamed of. In nearly every single role she plays, Drew Barrymore is incredibly likeable. Nowhere is this more evident than in her portrayal of Cinderella in 1998's Ever After. This movie takes place in France and was filmed in a beautiful part of the French countryside. I know I was not the only pre-teen girl who felt immediately drawn to visit that magical land. Gorgeous. And after a quick IMDB search, I see it was filmed in the Dordogne region….perhaps time to make some travel plans?
How the West Was Fun (1994)
Before the Olsen twins got old and weird and stopped showing their teeth in photos, they made a clever tv movie called How the West Was Fun. This was in the hey day of their popularity and I loved Mary Kate and Ashley. In this movie, the twins travel to their grandmother's dude ranch (further entrenching my deep desire to go West someday). There they find the childhood diary of their mother, have some kookily mystical experiences with nature, and help save the ranch from the evil Bart (hilariously portrayed by Martin Mull). The scenery in this movie and their encounters with animals and nature are what hooked me in. Now I'm ready to ride horses and explore some wild west on our honeymoon next month!
The New Adventures of Pippi Longstocking (1988)
This musical movie was a big part of my childhood, as were the Pippi Longstocking books. Pippi seemed like the most fun girl to hang out with. She was always suggesting crazy ideas and bizarre adventures, with little regard for propriety or the law. I never wanted to get in trouble as a kid, so Pippi seemed fascinating to me with her antics. Flying in airplanes, mopping the floor with brushes for shoes, and keeping a monkey as a pet: Pippi is some serious #GOALS. Plus, she always gets to sail off into the South Seas with her father the jovial sea captain. I think it was those unknown adventures at the start and end of the movie that really piqued my interest. What did Pippi experience on the open seas?! The mystery of those Pacific islands are still calling me, 28 years after the movie came out. Guess I'll have to answer the call soon.
What movies or books made you want to travel, whether as a child or as an adult? Share in the comments below!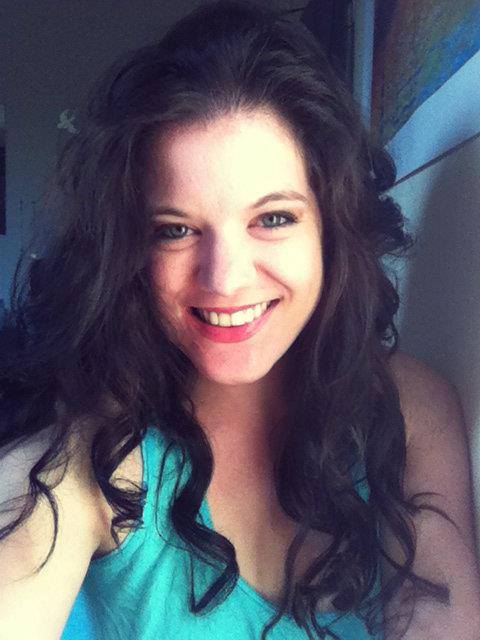 Amy Hartle is the co-founder and owner of Two Drifters, where she blogs about romantic and couples travel, relationships, honeymoons, and more. With a Master's in English and a BA in Musical Theatre, Amy loves to write quality content as well as to entertain, and she hopes to do a bit of both here on the blog! Amy is happily married to her husband Nathan, and when not working on their sites, Amy & Nathan can be found cuddling, reading, and enjoying delicious lattes.