*Links in this article may be affiliate links, from which we may earn commission. See our Privacy Policy for full details.
So you're heading out on that big adventure. AWESOME! It's so exciting when you're setting off to do some traveling. We Two Drifters especially love the kind of trips that have a loose itinerary, where you can move where the wind takes you and head off to new destinations at a moment's notice. But even when your travel plans are relatively flexible, one major concern for travelers is always: where will I stay?  The dream solution is free accommodation for travel.
If, like us, you are hoping to travel on a fairly slim budget, you'll definitely want to find out where you can stay that is CHEAP (or better, yet: FREE.) When reading about travel bloggers and other long-term travelers you may wonder how they can afford accommodation in countless cities, towns, and villages worldwide. While a few travel bloggers and digital nomads may have income from their blog or another job which funds their travels, many do not, and even those who are employed may not make enough to pay for hotel rooms week after week. (We definitely fall into that last category, since we work online but don't, as yet, make massive amounts of money.) So for us it makes sense to take advantage of all the cheap and free accommodation we can find. Here's some of the options we've used on our travels, and we're happy to share them with you now! And if these don't work out, check out some AirBnb hacks to save money on an already affordable accommodation option.
Five Options for Cheap or Free Accommodation For Travel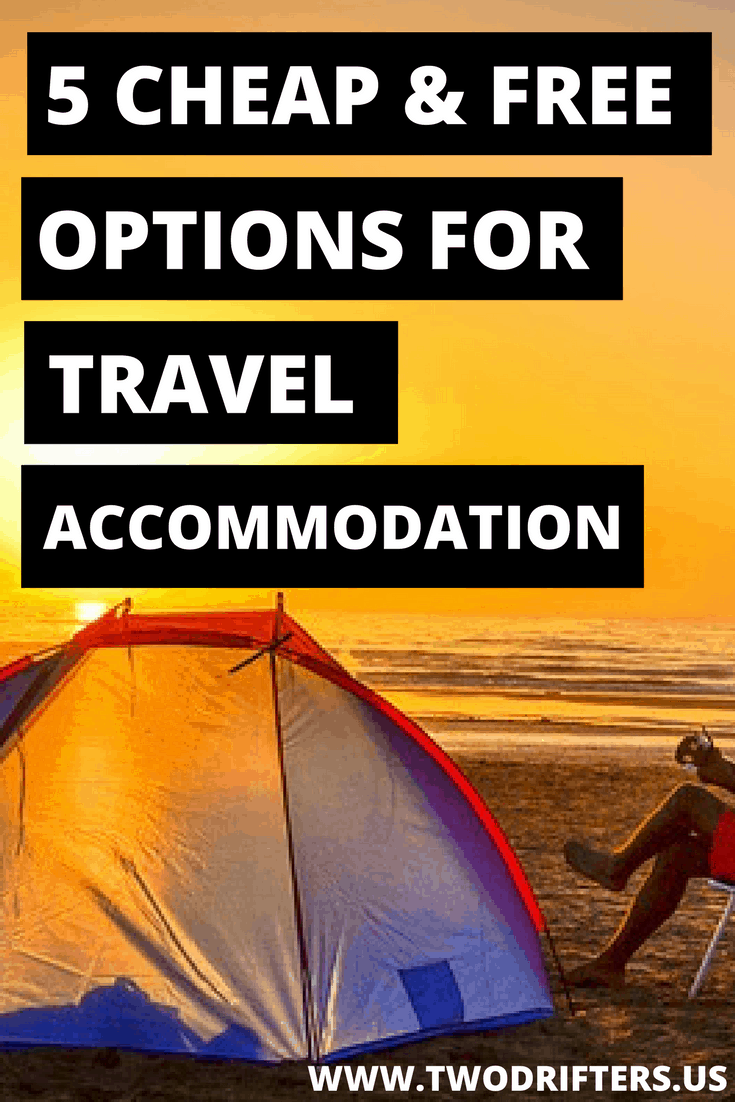 Camping
For travelers such as backpackers in Australia, you can't beat camping. In other parts of the world, especially in Europe, hostels arethe accommodation of choice for the budget traveler Hostels are inexpensive, have a great community atmosphere, and generally provide kitchens, showers, and sometimes even include breakfast. What more could you ask for?
When we were in Australia, we found the price of hostels to be a bit higher than elsewhere. Not only that, but Australia is a massive country. Hostels are found mainly in the towns and cities, and if you take a road trip like we did, there are hundreds of kilometers between each town. The best option we found in Australia is camping. Caravan parks and other campgrounds are available all over the country, with generally affordable prices. As a comparison, our unpowered campsite in Exmouth, Western Australia, cost around $35/night for 2 people. That is extremely reasonable when compared with local hostel costs, running around $28/night for each person. Every penny saved helps!
When driving long distances, there are also lots of free camping spots along the way. Taking advantage of these can save you a whole lot of money, and it is wonderful camping underneath the stars. Most of these free sites are very, very basic, but some have pit toilets (huzzah!).
Camping is a wonderful cheap accommodation option in the USA as well, and lends itself perfectly to the iconic Amercian road trip.
WWOOFing
WWOOF (Worldwide Opportunities on Organic Farms) is an amazing resource. This organization pairs willing workers with organic farms looking for a hand. WWOOFing opportunities vary and you can find some incredible experiences. WWOOFers are given food and accommodation on a farm property in exchange for a few hours (usually 4-6) of work per day. This exchange program is wonderful, because not only does it provides free accommodation, but you also get the chance to learn new skills and share a cultural exchange with your hosts. WWOOF hosts can be found worldwide, so you could have the chance to plant, sow, weed, mulch, harvest, pick, make cheese & wine, feed animals, milk cows, and more, from Arizona to Timbuktu.
Each country has its own WWOOF organization. There is a fee to join each country's group, but with the experiences offered by WWOOF, the fee is definitely worth it. Hosts accept WWOOFers for a variety of time periods, with most preferring stays of a few weeks to a month. This is one wonderful way to not only save money on accommodation, but to have a unique and unforgettable experience in a new country.
House Sitting
House sitting is the ultimate gig for travelers. If you're exploring a country for a few weeks or a few months, what could be better than house sitting? Home owners heading out on vacations of their own are often looking for responsible, conscientious individuals to care for their home and pets in their absence. We absolutely love house sitting, and it's our favorite option for free accommodation for travel, particularly since we work online. Taking care of another's home is generally quite easy, as long as you are clean and careful. Often, some outside maintenance may be required, such as mowing the lawn or watering the flowers, but for the most part, home owners simply want their homes and pets to be cared for and loved on. We've sat in Australia and the UK, and all experiences have been wonderful.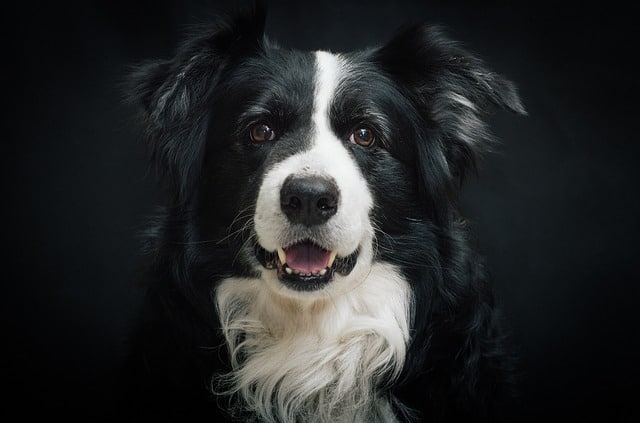 You can sign up as a house sitter on various trusted websites. For Australia we used Aussie House Sitters and elsewhere Trusted Housesitters. There are so many great houses looking for sitters on that site, but the real problem is getting chosen! There are loads of other travelers who have also discovered the beauty of house sitting, so you'll want to create an awesome house sitter profile to stand out, and include prior references if possible.
Workaway and HelpX
Similar to a WWOOF arrangement are organizations Workaway and Help Exchange (HelpX). Workaway and HelpX are two sites which pair workers/helpers with hosts needing some assistance. The projects available are a bit more diverse on these sites than with WWOOF, including things such as home maintenance, cleaning, gardening, caring for children, helping with computers,building, writing projects, and more. Every time we browse the Workaway site we see more intriguing opportunities (help renovate a castle in Switzerland, anyone?) You must become a member on these sites to contact hosts, but the fees are quite reasonable, and for HelpX, your membership lasts for 2 years. 
Like WWOOF, these hosts will provide accommodation (and sometimes meals) in exchange for a few hours of your help each day. Host requirements and offerings vary a great deal, so you can find the right opportunity for you.
Couchsurfing
Last but not least is Couchsurfing, a travel phenomenon which has grown tremendously in popularity over the last decade. A totally free service, Couchsurfing helps travelers find local couches to crash on. (Actually, contrary to the name, many hosts will offer you an actual bed or guest room to sleep in!) What makes Couchsurfing such a wonderful program is that it connects you with locals who are excited to meet travelers. This complimentary pairing means you get a host who is anxious to share their community with you. Many Couchsurfing hosts will take you sightseeing, and often show you the great secret spots only a local would know. Even the busiest of hosts will typically arm you with lots of advice and suggestions about exploring their city, so it's a great benefit. 
You may hesitate because the idea of Couchsurfing makes you a bit wary. When seeking a host to stay with, you can see not only the hosts extensive profile and photos, but you can read real reviews from past surfers and friends of the host, which can set your mind at ease. The website also offers lots of tips for assessing potential hosts. You should always be informed, prepared, and have a backup plan in case a host situation doesn't turn out. I have Couchsurfed previously, in Vienna, Austria in 2011. It was a wonderful experience, and our host made us dinner, introduced us to a group of local Couchsurfers, and took us out for a fun evening at some of his favorite local bars. It was a memorable time, and I've also been on the other end, hosting for a young Dutch girl while I lived in Vermont. 
Couchsurfing is an excellent way to save some money on your travels, but most hosts only prefer guests to stay for a couple of days. This means you may have to search frequently for more hosts or have a backup plan (hostel, camping, or WWOOFing, perhaps?) 
However you decide to travel, we hope these 5 options for affordable accommodation will come in handy! 
Have you ever used these programs? Tell us about YOUR experiences in the comment section below!
This post contains affiliate links. Making a purchase through the links does not add to your total cost in any way, but Two Drifters will get a small portion of the sale. Those earnings help keep us drifting and blogging. Thank you.